Events & Activation Mgr
Posted: 1/22/2014 | Expires: 2/21/2014
Location: New York
Category:
Role:
Level:
Duration: Full Time
Salary Description:
The Activation & Events Manager manages program execution & event activation for the American Baby, FamilyFun, and Parents brands.

Responsibilities include:

Program Execution:
· Execute sold integrated marketing programs across the Meredith Parents Network involving print, digital, tablet, mobile & experiential elements
· Execute sold added value by working with internal and third party vendors
· Work closely with Art Department & oversee advertorial & inbook special section process including: writing, design & timelines
· Work with legal to draft & adhere to sweepstakes & contest rules for necessary programs
· Create & uphold execution timelines

Event Planning & Execution:
· Assist with all MPN events such as National Sales Meetings, The New York International Children's Film Festival, Hootie and the Blowfish's HomeGrown Concert, Little Foodies in the Kitchen, Smuggler's Notch Winter Carnival & the ABC trade show.
· Responsibilities include planning, budgeting, collateral creation, onsite activation, & vendor management.

Other:
· Maintain & explore MPN partnerships & keep abreast of current opportunities (Rite Aid, Share Our Strength, Baby Buggy, Kidfest)
· Liaise with art department to update sell sheets for all MPN programs, communicate updates to staff.

Minimum Qualifications:

Bachelor's degree in Marketing or related field, or equivalent
5 - 7 years magazine marketing/event experience
Must be a creative & strategic thinker with ability to develop customer-focused merchandising programs
Strong copywriting skills
Strong project management skills
Online experience not necessary but is a plushttp://track.tmpservice.com/ApplyClick.aspx?id=2017704-2015-2796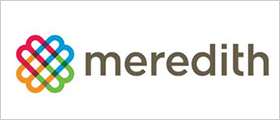 Our cornerstone is knowledge of the home, family, food and lifestyle markets. From that, we have built businesses that serve well-defined audiences, deliver the messages of advertisers, and extend our brand franchises and expertise to related markets.