Night Assistant
Posted: 3/6/2014 | Expires: 4/5/2014
Location: New York Category: Digital Media, Other Role: Level: Duration: Full Time Salary Description:
Mediabistro is seeking a part-time education assistant to help out at night in its education department. This part-time role is a perfect fit for someone pursuing a career in media or education, who seeks a part-time, evening job of about two 5.5 hour shifts per week, from 5:00- 10:30 pm in Midtown Manhattan.Requirements:- Friendly personality with excellent communication skills- Technical aptitude and ability to troubleshoot problems with AV equipment, laptops, wifi, etc- Retail or customer-service experience- Understanding of trends in media industry and desire to help othersResponsibilities include:-Greet students and instructors at the Mediabistro office in a friendly, upbeat manner -Provide technical setup and troubleshooting for instructors-Create setup materials (door signs, security lists, class lists)-Prep classrooms and perform any light maintenance or clean-up-Complete research projects for course development -Perform customer service support for online and in-person students via email and instant message-Troubleshoot any issues from remote students in online classes Interested candidates should send resume, cover letter and salary requirements.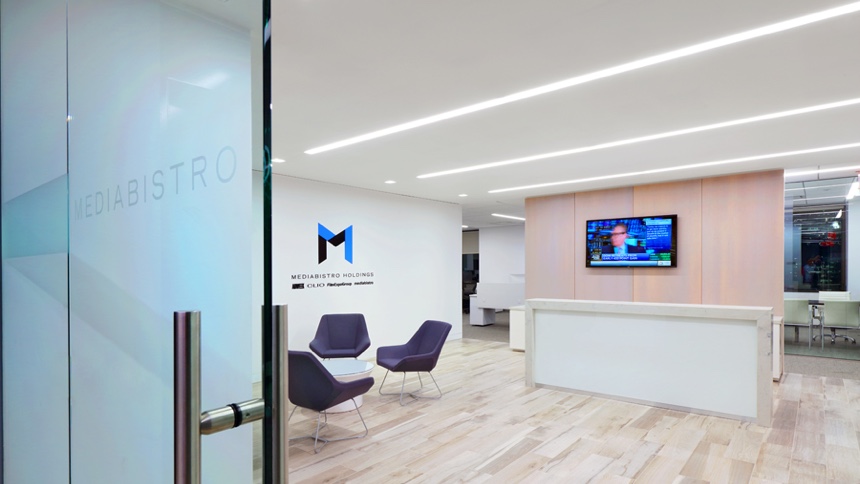 Mediabistro Holdings, LLC. is a group of industry-leading brands committed to excellence in, and the advancement of, the media and creative businesses globally. Formed in 2015, it consists of Adweek, The CLIO Awards, Mediabistro and Film Expo Group.