Assoc Art Director, Family Fun
Posted: 5/15/2014 | Expires: 6/14/2014
Location: Northampton
Category:
Role:
Level:
Duration: Full Time
Salary Description:
The Associate Art Director's primary role is to create beautiful, on-brand and on-budget features and departments for the magazine. Carrying a big workload, this staffer will work with editors and the art staff to help conceive of visual approaches, assign photography and illustration, find stock photography, and design features and departments.

Essential Job Functions

30% - Story Concept Development: Works with Creative Director, Editors, and Photo Editors to plan and conceptualize stories. Communicates clearly and organizes the visual approach of each story.
30% - Design, produce, and execute layouts per Creative Director's vision. Maintain quality, consistent graphic design, and typography.
20% - Design and Production: Direct assigned photo shoots to ensure quality imagery for the magazine.
15% - Production Quality: Monitor and maintain all production deadlines for yourself within assigned departments. Adjust all page proofs as needed and be aware of all design standards.
5% - Executes all additional duties requested by Creative Director.

Minimum Qualifications:
All must be met to be considered.

Education:
Bachelor's degree in Graphic Design or equivalent training and/or experience.

Experience:
4 years professional design experience.
Specific Knowledge, Skills and Abilities:
Must be proficient with Adobe InDesign, Adobe Photoshop and Adobe Illustrator for the Mac.
Excellent typographical skills required.
Have an understanding of publishing soft wear systems and color analysis.
Excellent design, organization, time management and communication skills are required.
Exceptional photographic art direction and styling skills required.
Must have a keen eye for detail.
Must be a team player and deadline oriented.
Digital or tablet design experience is a plus.
Illustration and photo retouching skills are a plus.http://track.tmpservice.com/ApplyClick.aspx?id=2076813-2015-5196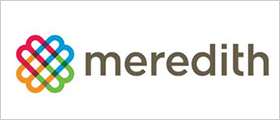 Our cornerstone is knowledge of the home, family, food and lifestyle markets. From that, we have built businesses that serve well-defined audiences, deliver the messages of advertisers, and extend our brand franchises and expertise to related markets.