Deputy Photo Editor, EveryDay with Rachael Ray
Posted: 5/15/2014 | Expires: 6/14/2014
Location: New York
Category:
Role:
Level:
Duration: Full Time
Salary Description:
This position produces multiple shoots for each issue, develops and maintains relationships with photographers, participates in creative brainstorming before shoots and helps monitor the photo budget for each issue.

Essential Job Functions

50% - Produces lifestyle and other photo shoots, coordinating with photographers, stylists, editors and models. Calls in products as needed. Distributes call lists.
30% - Participates in brainstorming story and photo shoot concepts, then helps communicate the information to the pertinent people, so that the vision is brought to life in the magazine's pages.
10% - Responsible for searching out and developing new talent for the magazine.
10% - Works closely with Photo Director on keeping the department on budget and trouble-shoots when necessary to bring costs down.

Minimum Qualifications:
All must be met to be considered.

Education:
Bachelor's degree or equivalent training and/or experience.

Experience:
Minimum of five years' magazine experience.
Specific Knowledge, Skills and Abilities:
Strong organizational skills and verbal and written communication skills.
Ability to multitask and prioritize work under tight deadlines.
Good knowledge of photographers, stylists and locations.
Ability to brainstorm and work creatively as part of a team.http://track.tmpservice.com/ApplyClick.aspx?id=2076839-2015-7796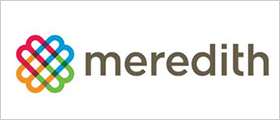 Our cornerstone is knowledge of the home, family, food and lifestyle markets. From that, we have built businesses that serve well-defined audiences, deliver the messages of advertisers, and extend our brand franchises and expertise to related markets.