Sr Integrated Mktg Manager, Better Homes & Gardens
Posted: 7/8/2014 | Expires: 8/7/2014
Location: New York
Category: Marketing, Publishing
Role:
Level:
Duration: Full Time
Salary Description:
The Senior Integrated Marketing Manager develops and executes marketing solutions for advertisers, including signature programs, custom integrated ideas and added value offerings. This position also develops digital and social media opportunities.

Essential Job Functions

60% - Develops and executes integrated proposals, including digital and social opportunities.
20% - Creates and oversees signature programs and monthly added value offerings.
20% - Executes added value offerings.

Minimum Qualifications:
All must be met to be considered.

Education:
Bachelor's degree in Marketing, Journalism or related field, or equivalent training and/or experience.

Experience:
Minimum five years related marketing experience.

Specific Knowledge, Skills and Abilities:
Excellent verbal, written communication and interpersonal skills.
Strong strategic thinking and resourcefulness required.
Ability to work independently and manage multiple projects simultaneously.
Strong copywriting and editing skills.
Strong project management skills.
Attention to detail a must.
Proficient in PPT, Word, Excel. InDesign is a plus.
Knowledge of media/magazine marketing.
Good understanding of digital and social media.http://track.tmpservice.com/ApplyClick.aspx?id=2104237-2015-396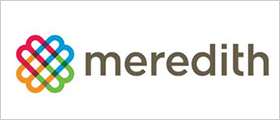 Our cornerstone is knowledge of the home, family, food and lifestyle markets. From that, we have built businesses that serve well-defined audiences, deliver the messages of advertisers, and extend our brand franchises and expertise to related markets.