Art Production Manager, Family Circle Magazine
Posted: 7/31/2014 | Expires: 8/30/2014
Location: New York
Category:
Role:
Level:
Duration: Full Time
Salary Description:
The Art Production Manager works in InDesign to prep layouts and create attachments for the editors to edit in InCopy, tracks the progress of layouts through the editorial process, adjusts layouts, places hi-res images, paginates the issue and creates fractional pages once book makeup is completed. The Art Production Manager works closely with the Imaging Center to follow up on color corrections and ships page PDFs during a close. The Art Production Manager archives published issues, sends all final InDesign files to be archived by the Meredith Content Center, maintains a log of composed pages and provides pdfs of pages to Meredith's PR department.

Essential Job Functions

25% - Preps layouts in InDesign
25% - Reconfigures layouts with fractional ads
25% - Swaps out lo-res with hi-res images
25% - Keeps an up-to-date Filemaker log for shipped and approved final pages

Minimum Qualifications:
All must be met to be considered.

Education:
Bachelor's degree

Experience:
3 years magazine art-production experience
Specific Knowledge, Skills and Abilities:
Proficiency with InDesign, Filemaker.
Ability to meet deadlines.
Good interpersonal skills.
Knowledge of Photoshop, Illustrator, and InCopy is a plus.http://track.tmpservice.com/ApplyClick.aspx?id=2115859-2015-1096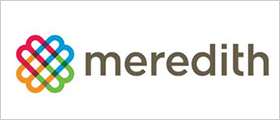 Our cornerstone is knowledge of the home, family, food and lifestyle markets. From that, we have built businesses that serve well-defined audiences, deliver the messages of advertisers, and extend our brand franchises and expertise to related markets.