Community Manager
Posted: 8/26/2014 | Expires: 9/25/2014
Location: Norwalk Category: Digital Media, Technology, Other Role: Level: Duration: Full Time Salary Description:
Responsibilities:- Monitor student activity in online classrooms- Be active in online classroom forums from beginning to completion- Proactively reach out to students directly as well as sending midpoint and final feedback surveys to students and collect data- Highlight specific students and work on student profiles/ testimonials for marketing collateral- Send follow-up emails to students after completing a class; offer course suggestions- Spearhead alumni association efforts and strategies- Develop and hone our brand voice- Establish thought leadership and authority on specific content areas (work with Ann on this)- Manage and grow all social media channels (Twitter Facebook, LinkedIn, Tumblr, etc)- Build out and consistently edit our blog, source our instructors and other community members for posts and articles- Develop an editorial calendar- Promote engagement and moderate comments- Edit marketing-generated content (emails, etc)- Help plan and promote events and other in-person programmingRequirements:- 1-2 years experience in the online education sphere, specifically in professional development and continuing education- Think strategically about our team's mission and how to convey that through various mediums- Know how to grow a community through social media, content marketing, and community engagement- Strong copywriting and copy editing skill- Ability to become an expert in the various course topics offered- Excellent organizational skills- Be innovative thought leader- Willing to work with data- Technology troubleshooting skills- Works well as a part of a team. You'll be in constant contact with all members of our team and sharing your data findings- Event planning skills- Ability to travel to our NYC office on a weekly basisWe offer competitive compensation commensurate with experience, along with a very generous benefit package that includes medical/dental/vision/life/disability insurance, paid vacation/sick/personal/company holidays, matching 401K, FSA, commuter discounts and an innovative and exciting work environment!Please send resume, cover letter and salary requirements to edujobs@mediabistro.com.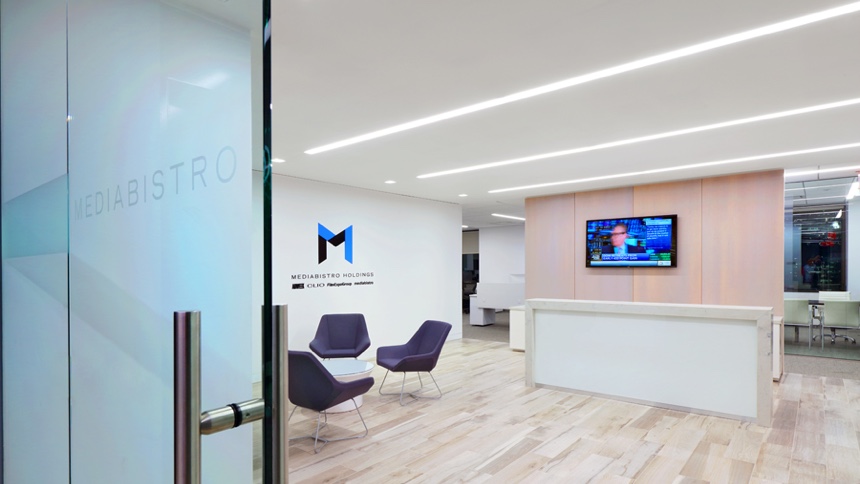 Mediabistro Holdings, LLC. is a group of industry-leading brands committed to excellence in, and the advancement of, the media and creative businesses globally. Formed in 2015, it consists of Adweek, The CLIO Awards, Mediabistro and Film Expo Group.