Managing Editor Contributor Network - Martha Stewart
Posted: 2/24/2016 | Expires: 3/24/2016
Location: New York, NY
Function: Writing & Editing
Specialty: Editor / Editorial
Level:
Duration: Full Time
Salary Description: competitive
Job Title
Managing Editor Contributor Network - Martha Stewart

Job Description

Job Summary | Major goals and objectives.

The Martha Stewart brand shows visitors and fans how to create unforgettable moments (big and small). We are looking for a Managing Editor of the Contributor Network who can find contributors to bring the new and the now of across our lifestyle verticals, expert advice and original ideas that that will unleash creativity for our visitors and fans.

The Managing Editor of the Contributor Network will be responsible for managing and growing our contributor network, as well as assigning and editing the contributors' content. (The Contributor Network was established to broaden the editorial footprint of MarthaStewart.com and MarthaStewartWeddings.com . The network is a growing group of industry experts, bloggers, entrepreneurs, and service professionals that complement our brands.) The Digital Editor will work with the executive editors of both sites, the content marketing team and sales and marketing teams. The goal of this position is to build mutually beneficial relationships with the contributor partners, integrate the contributor content into the brands' daily content schedule and grow traffic from influencers with a focus on extending the brand's reach.

Essential Job Functions

45% Manage day-to-day functions of the contributor network, including assigning and editing content

40% Maintain current relationships and onboard new talent to increase traffic and content output for both sites

5% Compile metrics and share with digital leadership team to make strategic content decisions

5% Troubleshoot production issues contributors encounter; complete photo research

5% Manage and write MarthaStewartWeddings.com biweekly newsletter

Minimum Qualifications and Job Requirements | All must be met to be considered.

Education:

Bachelor's Degree in Journalism or English

Experience:

4+ years as a digital editor at a lifestyle brand

Specific Knowledge, Skills and Abilities:
Exceptional writing and editing skills
Understanding of social media and how to craft content that will perform well on each platform, as well as SEO including tools like Ad Words and Advanced Web Ranking (AWR)
Ability to manage several tasks at once and switch seamlessly between them without missing a deadline
Excellent communication, interpersonal, and organizational skills
Strong visual and photo research skills
Comfortable and confident backing up editorial decisions with both data and judgment
Basic HTML, Photoshop, and CMS skills
Versed in using digital analytics tools such as Google Analytics
Interest in décor, DIY, food, home, style, and other related lifestyle categories


% Travel Required (Approximate) : 0%

#NMG#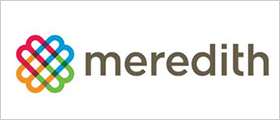 Our cornerstone is knowledge of the home, family, food and lifestyle markets. From that, we have built businesses that serve well-defined audiences, deliver the messages of advertisers, and extend our brand franchises and expertise to related markets.