Social Media Manager - Martha Stewart Weddings
Posted: 2/26/2016 | Expires: 3/26/2016
Location: New York, NY
Function: Writing & Editing
Specialty: Content Marketing
Level:
Duration: Full Time
Salary Description: competitive
Job Description
At Martha Stewart Weddings our job is to make planning as fun and easy as possible for the bride, her family, and her wedding party. We surround the planners with the clever, realistic, trending, inspiring insider ideas she can't live without that will make her wedding and newlywed life memorable.
The social media manager will lead the strategy and execution of the social strategy. The successful candidate will grow the Martha Stewart Weddings brand in social channels with a focus on growing reach (making sure every engaged person sees the brand), engagement and traffic back to the site. This position will also market content via the editorial newsletter. We are looking for someone who is collaborative, creative, detail oriented and can manage several projects at once with minimal supervision. This position reports to the Director of Content Marketing and works closely with the Digital Director for the site and others.
Essential Job Functions
60% Plan and execute calendar for MSW social channels with the objectives of increasing awareness/brand visibility and driving traffic to marthastewartweddings.com. Responsibilities include Facebook, Pinterest, Twitter and Instagram (and potentially new social channels in the future)
10% Develop partnership opportunities and manage social swap relationships.
10% Develop/test/analyze monthly plans to optimize content for all MSW channels and feed insights to the full brand team.
5% Work with the digital edit team, contributor network, video team, designers/creative team and core editors to create socially -driven content.
5% Ideate, pitch, develop and manage user generated content for the site. Work with ad sales team to create programs/campaigns that are sellable.
5% Complete competitive analysis and monitor content marketing trends; incorporate best practices into current programming and long term strategy. Educate team on new trends.
5% Manage and execute MSW syndication.
Minimum Qualifications and Job Requirements | All must be met to be considered.
Education:
Bachelors in Marketing, Journalism, Public Relations or related field
Experience:
At least 3-4 years of experience in social media, marketing, advertising or public relations.
Specific Knowledge, Skills and Abilities:
The successful candidate will
Be enthusiastic about the brand and wedding content
Exhibit strong ability for writing engaging content for social media and onsite pages aligned with the Martha Stewart brand.
Have strong copy editing skills
Be focused on performance goals and adjust as necessary to achieve them
Exhibit good judgement as to what works to drive audience and engagement in social media
Have an entrepreneurial spirit- flexible, self-starter able to strategically market content to help brides and those around her
Have in-depth knowledge and experience managing Facebook, Twitter, and Instagram accounts.
Be fluent with tools like Google Analytics, Fan Page Karma (or other competitive tools), Facebook Insights, Twitter and Curalate
Have a working understanding of SEO best practices and principles.
Develop campaigns to acquire new followers across our social media sites
Have excellent time management, communication, interpersonal skills and ability to multi-task
#NMG#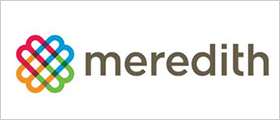 Our cornerstone is knowledge of the home, family, food and lifestyle markets. From that, we have built businesses that serve well-defined audiences, deliver the messages of advertisers, and extend our brand franchises and expertise to related markets.