Research Manager - Brand Strategy
Posted: 3/10/2016 | Expires: 4/10/2016
Location: New York, NY
Function: Writing & Editing
Specialty: Operations
Level:
Duration: Full Time
Salary Description: competitive
Job Title
Research Manager - Brand Strategy

Job Summary | Major goals and objectives.

The Research Manager provides Meredith content brands with strategic research leadership and consultation across multiple channels. This individual is responsible for managing primary research needs for brand marketing and advertising sales teams. Individual will be the lead research advocate for brands and the main contact for all research discussions regarding brand positioning and strategy. In addition, the individual in this position:
Has a fundamental understanding of both qualitative/quantitative research methodologies (print/digital) as well as proficiency in analyzing data, interpreting results and communicating findings.
Conducts ongoing review of key advertising growth categories and disseminates category and market information.
Keeps up with industry trends and current research tools and updates sales pieces accordingly.
Maintains research vendor relationships and facilitates internal communication regarding new product enhancements, methodology changes and other pertinent information.


Essential Job Functions

40% Consults and responds to business operational needs. Manages primary research needs for specific Meredith brands. Responsibilities entail project management and execution of advertising accountability and insight initiatives, usage of Meredith Knows Women Consumer Panel, MRI Starch/Vizu and our private online community, Real Women Talking, to assess consumer behavior, brand insights and engagement metrics.

35% Maximizes internal partnerships acting as brand's strategic research liason, developing relationships with key sales and marketing contacts to share challenges and advise with appropriate solutions. Builds stories using secondary research to address advertising challenges, client goals and brand positioning objectives.

15% Growth area for research support and consultation for Digital sales & marketing team in managing accountability studies to measure the effectiveness of Meredith digital campaigns, insight research to support marketing partnerships with clients and leveraging digital syndicated audience tools to maximize our competitive market position

10% Works in partnership with Associate Research Director on macro research initiatives relating to departmental strategic goals. Responsible for maintaining departmental category initiatives that generate valuable consumer insights for all Meredith business groups

Minimum Qualifications and Job Requirements | All must be met to be considered.

Education:

Bachelor's degree in a related field, or equivalent training and/or experience.

Experience:

Three to five years in primary research design, analysis and reporting, project management; prior traditional & digital media experience a plus.

Specific Knowledge, Skills and Abilities:

Strong verbal and written communication skills required; Strong presentation skills a plus.

Creative, out of the box, strategic thinker with developed analytical skills.

Must be organized and detailed oriented

Must have ability to work on multiple projects

Working knowledge of syndicated print & digital research resources (MRI, MARS, IPSOS, Comscore/MRI Fusion, etc) a must.

Working knowledge of print & digital advertising accountability tools (MRI Starch, Vizu, Nielsen, Millward-Brown/Dynamic Logic) preferred.

Proficiency with MS Office including Word, PowerPoint, Excel; proficiency with New Age, PIB and Media Radar.

% Travel Required (Approximate) :5%

#NMG#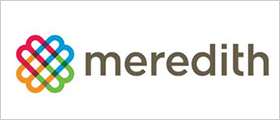 Our cornerstone is knowledge of the home, family, food and lifestyle markets. From that, we have built businesses that serve well-defined audiences, deliver the messages of advertisers, and extend our brand franchises and expertise to related markets.