Art Assistant - Parents
Posted: 3/16/2016 | Expires: 4/16/2016
Location: New York, NY
Function: Writing & Editing
Specialty: Operations
Level:
Duration: Full Time
Salary Description: competitive
Job Title
Art Assistant - Parents

Job Description
The Art Assistant performs general administrative duties along with some design work in support of the art /photo departments.
This is an entry-level position.
Essential Job Functions

40%

Performs administrative duties including manuscript tracking and organizing, maintaining art calendar, expense reports, maintaining schedules, and providing support to Creative Director

40%

Design of formatted pages for magazine

20%

Assists with misc design needs (presentation materials, photo shoot props/crafts, special projects, cover prep and maintains mini wall and layout binders) Assembling comps in Photoshop/InDesign as needed.

Minimum Qualifications and Job Requirements | All must be met to be considered.

Education:

Bachelor's degree in Art or related field, or equivalent training and/or experience.

Experience:

Previous magazine experience a plus.

Specific Knowledge, Skills and Abilities:

Excellent organization skills.

Strong design skills.

Ability to manage multiple projects and effectively prioritize.

Strong communication skills.

Strong time management skills and the ability to meet deadlines.

Ability to work in a team-oriented environment.

Proficiency with Microsoft Office, InDesign, Photoshop and Illustrator (CS5)

% Travel Required (Approximate) : N/A

#NMG#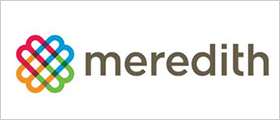 Our cornerstone is knowledge of the home, family, food and lifestyle markets. From that, we have built businesses that serve well-defined audiences, deliver the messages of advertisers, and extend our brand franchises and expertise to related markets.