Art Director, Special Platforms
Posted: 10/12/2017 | Expires: 11/11/2017
Location: New York City, New York (US) Function: Creative & Design Specialty: Art, Creative Level: Experienced (Non-Manager) Duration: Full Time Salary Description: competitive
NowThis makes short-form news video built for mobile and distributed natively through social media feeds. Our core audience are people who live on their phones and swipe as much as they scroll. We believe in placing content where our audience already lives, likes and shares. NowThis exists at the cross-section of the three key trends in digital today: social, mobile, and video.
NowThis is seeking an experienced art director to help lead creative projects on our special platforms team. This includes daily creative executions for our Snapchat Discover channel as well as cracking new formats and platform-appropriate design strategies for Instagram, Snapchat Stories and beyond. The Art Director, Special Platforms is responsible for maintaining the visual integrity of our daily editions and output, supervising/coaching creatives on the special platforms team, and planning out themed editions and takeovers. Our Snapchat Discover edition is 7 days per week, 365, so planning ahead and reacting to breaking news in off-hours is essential.
This is a full-time role within the NowThis design team that reports to the Creative Director.
Who we're looking for:
A designer who can pair big ideas with impeccable executions
A curious creative who understands the unique NowThis voice and style
Someone who is passionate about news and can present it in a visually compelling way, tailor-made for social
A self-starter who can also work in a highly collaborative environment
Someone whose brain is always in design mode
A portfolio that shows a diverse selection of work across platforms/formats
Qualifications:
6+ years of experience
Proficiency in Adobe Creative Suite
Advanced problem-solving skills, ability to troubleshoot edit/technical problems
Creative thinker with a strapping sense of design & typography
Self-starter with an interest in news, entertainment, current events
Deep understanding of social platforms
Ability to multitask, prioritize projects, and communicate progress
Enthusiastically collaborative: an ability to work with a team of editors & producers
Obsessive file organization skills and a concern for accuracy
Flexibility: we're a newsroom, and breaking news doesn't always happen during traditional hours
A sense of humor and great attitude
About Group Nine Media
Group Nine Media is the partnership of four mission-driven, category-leading brands covering food, drink & travel (Thrillist), news & entertainment (NowThis), animals (The Dodo) and science, tech & exploration (Seeker). We're one of the world's largest digital-first media companies, boasting over 4 billion video views every month, while providing consumers 360-degree experiences across web, social, VR and live events. At Group Nine Media, we care about the content our brands create, and if you're a talented passionate individual who does too, let's talk.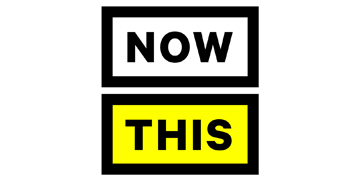 NowThis is a world leader in mobile video content creation with over 2 billion monthly views across multiple digital platforms. NowThis tells deeply human, personal stories that move. The company operates content verticals on various social channels, delivering over 60 unique visual stories per day. NowThis produces on-demand video news, live broadcasts and original programming customized for specific platforms and audiences.