Freelance Social Journalist
Posted: 10/13/2017 | Expires: 11/12/2017
Location: Los Angeles, California Function: Writing & Editing Specialty: News & Journalism Level: Experienced (Non-Manager) Duration: Freelance Salary Description: Competitive
NowThis is looking for a curious, driven social journalist for a three-month contract position. This position will cover breaking news and conduct real-time reporting through distributed platforms. They will work closely with NowThis producers and assist in production of social videos.
We're seeking someone who has can easily unpack and report breaking news through posts on online platforms like Twitter and Facebook. Can you explain news events to friends as they happen in a relatable, interesting way? Do you have a knack for interacting with people on social media? Are you able to confirm and debunk reports while explaining to an audience how you did it? That's the type of person we're looking for.
A successful candidate should be self-driven and highly motivated, willing to jump on whatever happens that day. They can easily walk audiences through a story as they report it live; a dedication to sharing knowledge is crucial as is comfort with social networks. Direct newsroom or video experience isn't a requirement, but we need you to sort out facts from fiction, and use a reporter's sensibility.
At NowThis, we tell stories that move around topics that are of interest to a young person. Journalists at NowThis have a voice, make it heard, and are passionate about any number of topics that we cover. Do you easily learn on the fly and experiment? You'll fit right in, because we constantly try new story forms and are striving for a different kind of journalism.
You'll be part of a team that will collaborate remotely and include people from all over the world, so you should be able to communicate well across cultures and have a proven track record for working remotely. We hope you are the kind of person who succeeds best in teams that iterate constantly and you're able to effectively give feedback and help us work on improving strategy and workflow. Because we'll be covering breaking news, we need journalists who can work flexible hours, though we understand and have a commitment to work-life balance. Because this is a new team, your job will grow along with you.
This contract position is remote, full-time, 5 days per week, reporting to the Senior Editor at Large and Editor at Large. It is currently a three-month contract, but will has the potential for evolving into long-term work.
Responsibilities:
Report on news as it breaks across the world on social networks
Collaborate with a small, remote team to report on and give context to breaking news on number of platforms
Monitor real-time news and sniff out the most important and fascinating stories that can be translated to social video
Discover, verify and obtain permission for assets in a thoughtful way that helps build better social videos
Balance long-term projects in addition to daily coverage
Effectively communicate to our newsroom and to our audience what we do and do not know about a story
Work closely with NowThis video producers to translate social stories into shareable video
Demonstrate fast news judgement on an ongoing basis
Experiment with new ways of informing and engaging our audiences on social platforms
Requirements:
You live on the US West Coast (ideally LA), Europe or the Middle East - or are willing to regularly work equivalent hours for those time zones
Experience working in deadline-driven reporting or storytelling environment
Demonstrated leadership in online community-building
Excellent communication skills, and the ability to work remotely
A passion for empathetic, compassionate storytelling
Able to work occasional late nights as needed by the news cycle
Strong news judgement and writing skills
Attention to detail and accuracy is a must
A record of original storytelling on multiple platforms
Strong preference for candidates who are bilingual, particularly in Arabic, French or Spanish
Ability to multi-task and keep track of fast-moving, fast-changing elements of breaking stories
We value diversity and inclusion, so we strongly encourage candidates from a wide variety of backgrounds and experiences.
We'd love to hear from you: Send us a resume and cover letter Please link to 3-5 pieces of work — whether formal clips, Storifys, or others -- you think shows us your ability to tell unusual, engaging stories through distributed platforms. Your cover letter should address your experience in social storytelling and online community-building, as well as your personal philosophy regarding the roles that social media and online communities should play in journalism.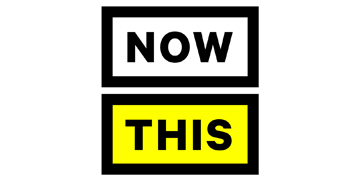 NowThis is a world leader in mobile video content creation with over 2 billion monthly views across multiple digital platforms. NowThis tells deeply human, personal stories that move. The company operates content verticals on various social channels, delivering over 60 unique visual stories per day. NowThis produces on-demand video news, live broadcasts and original programming customized for specific platforms and audiences.