News Producer
Posted: 10/18/2017 | Expires: 11/17/2017
Location: Beaverton, Oregon
Function: Production
Specialty: Producer, News & Journalism
Level: Experienced (Non-Manager)
Duration: Full Time
Salary Description: competitive
Job Description

The News Producer creates, coordinates, and executes all newscasts. This position provides editorial and production direction to field crews regarding content, coordination and newscast execution. In addition, the News Producer:
· Coordinates efforts of Anchors, Reporters, Editors and other staff toward crafting compelling newscast.
· Develops day-to-day on-air look of the newscast to attract the largest available audience to the stations' profitable newscasts.

Essential Job Functions

50% Previews news material before airing. Writes, edits and researches show elements. Prepares interview segments. Coordinates breaking stories. Selects graphics and pre-production elements. Proof reads scripts. Coordinates breaking news and executes show in the control room. Edits video as necessary.
10% Collaborates with executive producer, reporters, assignment desk and photographers to determine the content of broadcasts. Participates in story planning meetings.
10% Times the show while on air; meets all requirements of commercial content and off-times.
10% Conceptualizes innovative graphic and pre-production elements. Monitors and works to constantly improve and evolve the look and execution of newscasts.
10% Coordinates with creative services department to develop effective promotions for upcoming shows, newscasts and events.
10% Assists the assignment desk and edits tape as necessary.
Experience:
2 years experience as television line producer
Education:
Bachelors in Journalism, Communications or related field

KPTV FOX12 and KPDX 49 is a duopoly owned and operated by the Meredith Local Media Group. Meredith Corporation (NYSE: MDP; www.meredith.com) has been committed to service journalism for more than 115 years. Today, Meredith uses multiple distribution platforms - including broadcast television, print, digital, mobile, tablets and video - to provide consumers with content they desire and to deliver the messages of its advertising and marketing partners. Meredith's Local Media Group includes 17 television stations reaching more than 10 percent of U.S. households. Meredith's portfolio is concentrated in large, fast-growing markets, with seven stations in the nation's Top 25 - including Atlanta, Phoenix, St. Louis and Portland - and 14 in Top 60 markets. Meredith's stations produce approximately 700 hours of local news and entertainment content each week, and operate leading local digital destinations.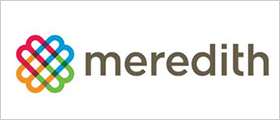 Our cornerstone is knowledge of the home, family, food and lifestyle markets. From that, we have built businesses that serve well-defined audiences, deliver the messages of advertisers, and extend our brand franchises and expertise to related markets.