Digital Content Manager
Posted: 10/18/2017 | Expires: 11/17/2017
Location: Beaverton, Oregon
Function: Marketing & Communications
Specialty: Content Marketing, Copyediting, Writer
Level: Experienced (Non-Manager)
Duration: Full Time
Salary Description: competitive
Job Description

The Digital Content Manager plays a major role in the day-to-day execution of the station's online content or other digital strategy. This position works with other staff to ensure site content is consistently up-to-the minute, entertaining or informative, differentiated, impactful and relevant to users. The Digital Content Manager oversees and approves all content for web, mobile or other digital platform. This role communicates content expectations to news crews.
Essential Job Functions
30% - Oversees all content for web and mobile platforms, working closely with Corporate or other third party. Suggests and ensures editorial style guidelines specific to digital platforms.
10% - Collaborates with Social Media manager to create a multi-platform coverage plan.
15% - Approves all web content.
15% - In coordination with Assistant News Director, works with crews on expectations.
15% - Generates ideas to increase content to hit aggressive daily benchmarks for volume and frequency of local content publication.
15% - Ensures staff receives training on web posting and mobile applications.
Education: Bachelor's in Communications, Journalism or related field, or equivalent training and/or experience.
Experience: Three to five years producing and news management experience. Previous digital or online editorial operation experience required.
Specific Knowledge, Skills and Abilities:
Detailed knowledge or understanding of digital news gathering technology including, editing systems, web content, I.P. based video delivery systems and other emerging technologies
Social networking fluency.
Must possess solid understanding of content management and how consumers use news and information sites.
Solid editorial judgment.
Excellent organizational skills and ability to manage a number of people and projects on a variety of deadlines.
Strong writing skills.
Advanced copy editing skills.

KPTV FOX12 and KPDX 49 is a duopoly owned and operated by the Meredith Local Media Group. Meredith Corporation (NYSE: MDP; www.meredith.com) has been committed to service journalism for more than 115 years. Today, Meredith uses multiple distribution platforms - including broadcast television, print, digital, mobile, tablets and video - to provide consumers with content they desire and to deliver the messages of its advertising and marketing partners. Meredith's Local Media Group includes 17 television stations reaching more than 10 percent of U.S. households. Meredith's portfolio is concentrated in large, fast-growing markets, with seven stations in the nation's Top 25 - including Atlanta, Phoenix, St. Louis and Portland - and 14 in Top 60 markets. Meredith's stations produce approximately 700 hours of local news and entertainment content each week, and operate leading local digital destinations.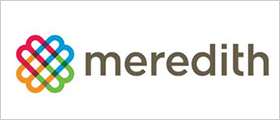 Our cornerstone is knowledge of the home, family, food and lifestyle markets. From that, we have built businesses that serve well-defined audiences, deliver the messages of advertisers, and extend our brand franchises and expertise to related markets.