Senior Communication Strategist
Posted: 3/8/2018 | Expires: 4/7/2018
Location: New York City, New York (US)
Function: Operations & Strategy
Specialty: PR & Communications, Planning & Strategy
Level: Experienced (Non-Manager)
Duration: Full Time
Salary Description: Competitive
Bloomberg's Senior Communication Strategist will play a key role in driving channel and communication planning across a suite of consultative and creative marketing solutions. We're currently looking to expand our strategy team with communication planners/strategists from creative, digital, and media agency backgrounds.
You'll be responsible for providing strategic guidance for how a brand should go-to-market within and beyond Bloomberg's cross-channel platforms. Anchored with a firm grasp and stewardship of brand and messaging strategy, you'll bring that vision to life with a conceptual and creative approach to media.
You'll work intimately within a fast-paced, integrated media business, leveraging a broad portfolio of Bloomberg media assets, tapping platforms, data, intelligence, audience, franchises, technologies, and targeting capabilities, to provide smart media solutions for brand's business challenges.
You'll partner directly with clients to build channel plans, content ecosystems, consumer journeys and communication frameworks.
You'll guide in-house media planners with more holistic approaches to how and where the audience should experience the brand along a path to the intended action.
You'll be responsible for helping support a spectrum of major verticals in finance, tech, luxury, automotive, and B2B.
You'll be shaping significant global initiatives, helping brand partners tackle major social, economic, and governmental challenges in order to drive positive impact.
We'll trust you to:
- Oversee the development of communication strategies and packaging of brand campaigns across branded content, sponsorships, ad products, social media, events, and experiential
- Ensure all solutions are strategically sound, meet client objectives, and follow digital, platform, and social best practices
- Conduct, field, and analyze market research and reports – consumer research, measurement tools, and brand effectiveness studies, in particular tapping Bloomberg intelligence
- Help define the editorial and branded vision for global initiatives, focused on elevating the content and distribution potential
- Rapidly understand a client's business problems in order to guide upstream business, brand, and marketing decisions- Strong experience working across a range of channels: digital, social, TV, print, radio, podcasts, events, and experiential
- Keep fingers on pulse of cultural, market, digital, and social trends with the ability to apply them to client recommendations and internal team education
- Demonstrate executive presence among a client audience of C-Suites
- Be extremely comfortable and excited by mining data, research, and intelligence reports for insights and implications

You'll need to have:
- 5-8 years' experience in communication strategy/communication planning/context planning/channel planning/connections planning at creative or media agency *Note, traditional media planning (i.e. managing budgets, allocating media) backgrounds would translate to a different department with Bloomberg Media and should search for any corresponding roles. *We manage both brand and communication strategy, and require backgrounds with equal comfort/experience in creative messaging and media
- Excellent digital, social, and integrated marketing experience
- A proactive and detail-oriented client service mentality
- Ability to multitask; work on several clients in diverse industries with varied needs all at once
- Comfort with brand, media, and performance analytics
- Ability to be a visual storyteller; build decks that flow and tell a clear concise story, and look beautiful
- Strong strategic writing skills – you can distill complexities to any audience
- A knack for presenting compellingly, confidently, and convincingly
- Desire to work well with multidisciplinary teams
- Real passion for innovation, and driven to win!
Does this sound like you?
Apply if you think we're a good match. We'll get in touch with you to let you know the next steps.
We are an equal opportunity employer and value diversity at our company. We do not discriminate on the basis of race, religion, colour, national origin, gender, sexual orientation, age, marital status, veteran status, or disability status.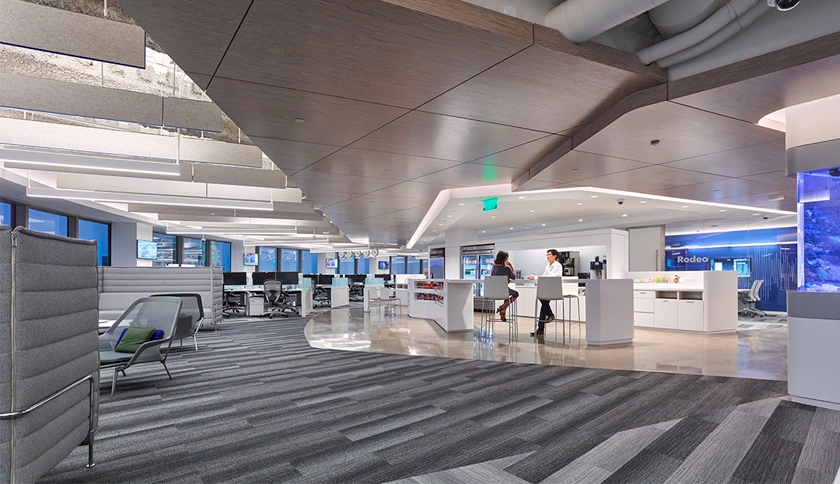 Bloomberg is an information leader in providing high-quality, real-time and historical data to business and financial professionals worldwide. We have been at the leading edge of the information revolution that has changed the way problems get solved.