Preditor, Creative
Posted: 3/20/2018
Location: Universal City, California
Function: Production
Specialty: Television & Film, Video
Level: Manager (Supervisor)
Duration: Full Time
Salary Description: competitive

OVERVIEW – ROLE PURPOSE
We're looking for a Creative with tons of ideas, get up and go enthusiasm and motivation to develop and deliver stand out creative ideas and executions. Must love what they do, be hungry to be all they can be, and passionate about creating work that gets noticed and talked about. Must be comfortable developing ideas that work across all media; on air, OOH, digital and social media.

Reporting into the Creative Lead, the role will be responsible for creating innovative work, striving to raise the creative bar through continuously pushing themselves and others with their creative. Able to adapt to the changing media landscape, media consumption habits and creative trends in order to sell and promote our shows in unique and innovative ways across all international markets.

RESPONSIBILITIES

Visualises, creates and produces original and truly engaging promos and campaigns across all media, according to a brief, timeline and budget as agreed.

Oversees projects from conceptualisation through the various stages of execution, to include: Research/ Copywriting/ Storyboarding/Producing and Directing/audio post and voiceover direction.

Consults and develops projects with the Lead Creative throughout the production process.

Contributes towards building the brand identity.

Is flexible in the role within the team and within the company, including working on marketing reels, Ad Sales spots and other Off-Air work.

Diligent about production paperwork, music reporting and adhering to the On-Air working practices.

Communicates throughout the stages of production to other departments within the company.

Is aware of and open to the need to include input from local markets, where necessary.

Is aware of the need to complete promo treatment / script before starting work in the edit suite, and making sure these have sign off from key stakeholders.

Able to confidently pitch and present ideas to the team and stakeholders.

Discusses and listens to feedback constructively and acts on it.

Offers a range of creative routes, where appropriate, as part of the creative development process.

Is an engaged and enthusiastic team member, proactively sharing ideas and best practices.

Is creatively ambitious, willing to take risks and have fun.
Basic Qualifications
Bachelor's degree from an accredited college or university

Additional Job Requirements

Interested candidate must submit a resume/CV through www.nbcunicareers.com to be considered

Must be willing to work in Universal City, California


Proven experience in a similar role within a television broadcast, advertising or creative agency environment - though talent trumps experience!

A passion for television in general and popular culture in particular.

A clear understanding of current trends in the industry, on channel, social media, OTT, etc.

A real and genuine desire to go that extra mile. To break down the barriers of creativity across mediums, experiment, have fun and win some awards in the process.

Avid and / or FCP literate and able to self-operate at a high level.

Ability to write strong and distinctive copy.

Creative thinker with the skills and imagination to produce eye-catching promotions, shorts and interstitials.

Good knowledge and understanding of post-production, editing and audio design techniques.

The ability to work under pressure, to tight deadlines and within a prescribed budget

Diligent about production paperwork, music reporting and adhering to the communications department working practices.

Good interpersonal skills, both in contributing to the creative team, the overall On-Air team and in representing the department throughout the company.

Good technical skills in the use of editing equipment.

NBCUniversal International Networks is one of the world's premier entertainment portfolios, delivering quality content and compelling brands to over 176 territories across Europe, the Middle East, Africa, Latin America and Asia Pacific.  The channel brands in the portfolio include Universal Channel, Syfy, E! Entertainment Television, 13th Street, DIVA, Studio Universal, Telemundo, The Style Network and Golf Channel. These unique brands deliver a full range of entertainment experiences to local audiences across the globe; the portfolio also includes Movies 24 in the UK. Further, NBCUniversal News Group, one of the most influential and respected portfolios of on-air and digital news properties in the world, operate CNBC and NBC News internationally.

NBCUniversal International Networks is a division of NBCUniversal, one of the world's leading media and entertainment companies in the development, production, and marketing of entertainment, news, and information to a global audience. NBCUniversal owns and operates a valuable portfolio of news and entertainment television networks, a premier motion picture company, significant television production operations, a leading television stations group, world-renowned theme parks, and a suite of leading Internet-based businesses. NBCUniversal is a subsidiary of Comcast Corporation.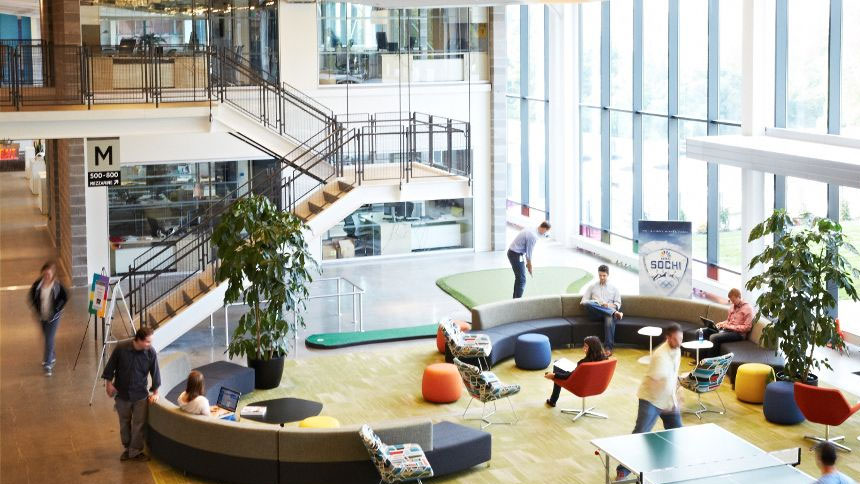 We are one of the world's leading media and entertainment companies in the development, production, and marketing of entertainment, news and information to a global audience.