Director, Portfolio Growth Strategy
Posted: 4/14/2018
Location: New York, New York
Function: Sales & Business Development
Specialty: Business Development, Sales
Level: Manager (Supervisor)
Duration: Full Time
Salary Description: competitive

The Position:

The Business Operations & Strategy group is looking for exceptional talent for the Director, Portfolio Growth Strategy position. In this role, you will be joining a blue chip team with significant media experience and varied professional backgrounds including management consulting, investment banking, and private equity. As the Director, Portfolio Growth Strategy, you will play a vital role within the Business Operations & Strategy group. You will impact new revenue generation across the NBCUniversal portfolio of media assets by identifying growth opportunities and playing a central role within the NBCU Ad Sales team.

The Director, Portfolio Growth Strategy will interface with business leaders across multiple functions, platforms, and content verticals, both inside and outside Ad Sales. We're looking for a dynamic person to bring innovative thinking and strong analytical skills to help grow our business.

Responsibilities include, but are not limited to:Help formulate long-term strategic vision for the NBCU Ad Sales portfolio, while ensuring tactical year-to-year progress toward that vision.Manage a discrete set of NBCU Ad Sales portfolio growth initiatives from ideation to implementation, from strategy development to execution, and facilitation of operational hand-off:

- Opportunity identification & assessment (internal and/or external market analyses)
- Strategy / business case development (executive presentation development/delivery)
- Stakeholder management (facilitating brainstorms, soliciting SME input, consensus-building)
- Execution / operational handoff (broader org socialization, education & training, definition of key performance indicators/success metrics, process for regular tracking and reporting)Work closely with vertical strategy leads to determine execution of portfolio strategies within each Ad Sales vertical (e.g., Entertainment, Lifestyle, Sports, News, Hispanic), in particular during the Upfront go-to-market time period.Work with executive Sales leadership, Portfolio Sales Marketing (PSM), and Content Innovation Agency (CIA) teams to translate portfolio strategies into client-facing sales materials.Prepare executive/C-suite presentations articulating rationale behind and impact of portfolio strategies.Provide strategic support to portfolio-oriented Ad Sales functions (e.g., Planning, Research, and Agency Partnership Team).
Develop strong working relationships with a broad set of internal stakeholders across Ad Sales, network/site teams, corporate strategy, and content distribution.

Basic Qualifications:

• 7+ years relevant work experience; which may include professional services (VC, investment banking, consulting) or media experience in a strategic role at a large network/publisher/agency.

• Must be willing to work in New York, NY.

• BA/BS required.

Desired Characteristics:

• Shows passion for media and strong intellectual curiosity.

• Demonstrates effective written, verbal, and interpersonal communication skills.

• The ability to present results of complex analyses clearly.

• Proven organizational, time, and people/stakeholder management skills.

• Ability to work in groups and independently.

• Strong PowerPoint skills and proven proficiency summarizing analyses into cogent presentations.

• Proven quantitative analytical design and execution abilities, including Excel modeling skills.

• Ability to manage competing priorities effectively, and work efficiently in a high-paced environment.

• Ability to take initiative and perform research, analysis, deliverable development, and other tasks with minimal supervision.

NBCUniversal is one of the world's leading media and entertainment companies in the development, production, and marketing of entertainment, news, and information to a global audience. NBCUniversal owns and operates a valuable portfolio of news and entertainment television networks, a premier motion picture company, significant television production operations, a leading television stations group, and world-renowned theme parks. It is the policy of NBCUniversal and NBCUniversal's affiliated businesses to consider all qualified applicants for employment without regard to race, color, religion, national origin, sex (including pregnancy) sexual orientation, age, disability, veteran status or other characteristics protected by law.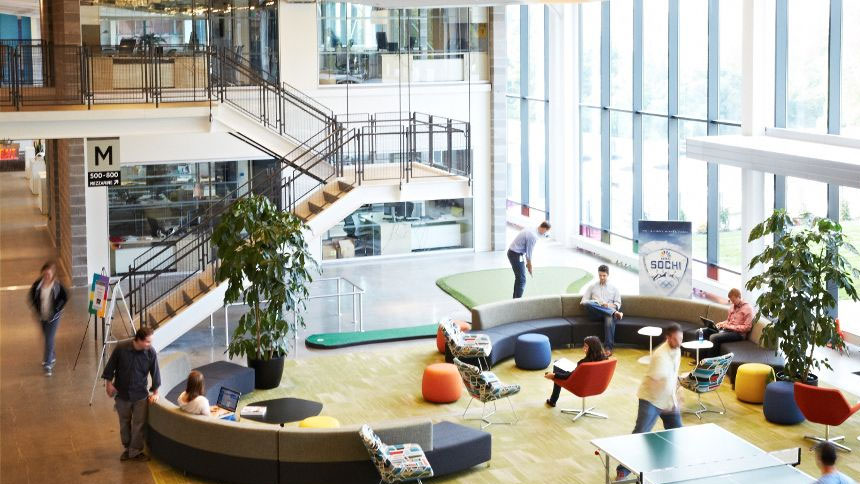 We are one of the world's leading media and entertainment companies in the development, production, and marketing of entertainment, news and information to a global audience.