Associate Producer
Posted: 4/20/2018 | Expires: 5/20/2018
Location: New York City, New York (US)
Category:
Role:
Level: Experienced (Non-Manager)
Duration: Full Time
Salary Description: Commensurate with experience
Fox News Channel (FNC) is a 24-hour all-encompassing news service dedicated to delivering breaking news as well as political and business news. A top five cable network, FNC has been the most-watched news channel in the country for more than 14 years and according to a Suffolk University/USA Today poll, is the most trusted television news source in the country. Owned by 21st Century Fox, FNC is available in more than 90 million homes and dominates the cable news landscape, routinely notching the top ten programs in the genre.
We are looking for an experienced Associate Producer/Writer to join our New York City Headquarters. As an Associate Producer/Writer at the NYC headquarters you will write for fast paced daytime and weekend newscasts. You are an exceptional storyteller with a dedicated command for news and cultural trends. You will be a member of a strong, flexible team that produces both short newscasts and major breaking news coverage during prime time and overnight shifts. In addition to providing short daily newscasts, this team constantly monitors multiple sources for major breaking news.
You will be assigned the following shift: Wednesday-Sunday 7:00PM-4:00AM EST, and Saturday & Sunday 9:00PM-6:00PM ​EST
A SNAPSHOT OF YOUR RESPONSIBILITIES
Produce news cut-ins during taped programming
Produce short newscasts for digital services
You will need strong editorial skills and quick reflexes to produce breaking news coverage during major events
Write and produce hour-long programming during political coverage and international events schedule for overnight hours
WHAT YOU WILL NEED
3+ years of national or large market local news experience
Excellent writing, producing and communication skills
Solid news judgment and an outstanding grasp of politics, history, geography and current events
Ability to write in a vibrant conversational style that makes the news relevant, clear and catchy
Substantial control room and breaking news experience
Ability to meet quick deadlines and react to rapid news developments
Flexibility to work daytime and weekend shifts
NICE TO HAVES
Finding the best part of a story and making it matter to a national audience
Being creative and thinking 'outside the box'
Please attach a resume to be considered, applications without resumes will be considered incomplete and will not be reviewed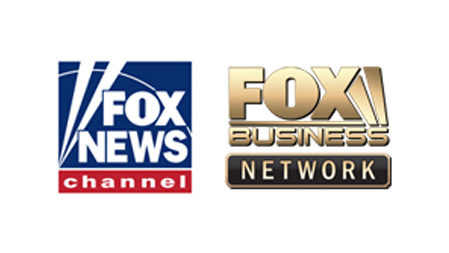 Fox News is committed to delivering news as it happens. We love what we do and we're looking for passionate, talented people to help us lead, grow and achieve our goals.