ENG Field Photographer
Posted: 6/12/2018 | Expires: 7/11/2018
Location: Los Angeles, California
Category:
Role:
Level: Experienced (Non-Manager)
Duration: Full Time
Salary Description: Commensurate with experience
Fox News is looking for an ENG Field Photographer to join our LA Bureau. As the Photographer you will cover breaking news and planned events both domestically and internationally. Although you will work with other field photographers, satellite truck operators, engineers, field producers and reporters you are also comfortable operating as a one-man team covering breaking news with traditional ENG cameras and full sensor cinematic cameras.
This job requires a random drug/alcohol testing pool, subject to quarterly tests. Your employment is contingent on a successful initial drug/alcohol test and driver's license background check.
A SNAPSHOT OF YOUR RESPONSIBILITIES
Work with Panasonic & Sony ENG cameras and file workflow operations
Perform editing using Adobe Premier
Execute Multi-camera and full frame camera assignments
Configure audio for single and multiple camera set-ups
FTP, LiveU, BGAN operations
Perform satellite, microwave, fiber and truck transmissions/operations

WHAT YOU WILL NEED
5+ years professional experience in the field
Ability to work in a fast-paced environment
Strong lighting skills and experience with long format shoots
The flexibility and speed to work in a high stress breaking news environment
Versatility and preparedness to work in the bureau one day, shoot and edit the next and operate an easy-to-use auto acquisition satellite truck the 3rd day
Ability and willingness to deploy at a moment's notice to support the demands of a 24-hour news operation is essential
Working knowledge of field audio mixers
Ability to mix and route audio for multiple camera shoots
Proficiency in mixing Live remotes with IFB communications
Experience with video photography and non-linear video editing
Experience with lighting techniques
Familiarity with streaming technologies, satellite news-gathering vehicles
Willingness to be trained on a transmitting satellite camera crew vehicle
Valid Drivers License and Passport
A clean driving record, CDL a plus
Willingness to be trained to drive a larger vehicle
Ability to travel and work weekends when needed
Please attach a resume to be considered, applications without resumes will be considered incomplete and will not be reviewed.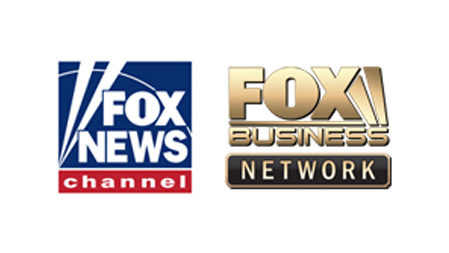 Fox News is committed to delivering news as it happens. We love what we do and we're looking for passionate, talented people to help us lead, grow and achieve our goals.