Freelance Line Producer
Posted: 8/7/2018 | Expires: 9/6/2018
Location: New York City, New York (US)
Category:
Role:
Level: Experienced (Non-Manager)
Duration: Freelance
Salary Description: Commensurate with experience
We are looking for a talented Line Producer to join tour New York Bureau. As the Line Producer, you can have your entire show planned, but at the very last minute, have the ability to throw out your rundown and remain calm for breaking news. You know what it takes to get the job done. You have the right attitude and understand that Fox and Friends requires a level of commitment – unlike any other program on television.
This role will last from approximately July 2018 - August 2018.
A SNAPSHOT OF YOUR RESPONSIBILITIES
Strategize and execute plans and adjust as things change
Pitch unique and interesting stories that our viewers will relate to
Coordinate story placement, teases, graphics, writing, timing and all other editorial and production elements
Communicate with on-air talent, reporters and guests in the field, and the director to ensure the newscast runs as smoothly as possible
WHAT YOU WILL NEED
A bachelor's degree and/or relevant work experience
Natural ability to write effectively and creatively
3 years of professional experience in a live television environment
2 years of professional experience in a live control room lining a show
Thorough knowledge of American politics and business news
Strong writing and copy editing skills a must
Strong editorial judgment
Strong research and reporting skills
Ability to work under intense deadline pressure in the control room
NICE TO HAVES
Familiarity working with and stacking an everyday rundown, as well as breaking news
Knowledge of using a graphics system for banners, and editing video
Being a leader and managing the team that helps you put on the best show in cable news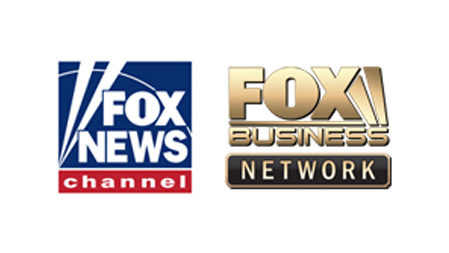 Fox News is committed to delivering news as it happens. We love what we do and we're looking for passionate, talented people to help us lead, grow and achieve our goals.