JR06419 - Photojournalist (Fill-in/Temp)
Posted: 1/30/2019 | Expires: 3/1/2019
Location: Atlanta, Georgia
Function: Creative & Design
Specialty: Photo, News & Journalism
Level: Experienced (Non-Manager)
Duration: Full Time
Salary Description: competitive
WGCL-TV, a Meredith station is seeking a Photojournalist available to fill in on weekends and occasionally for vacations and/or sick leave. The Photojournalist gathers news for broadcast, web, and other platforms of the future. The incumbent shoots and edits stories. This is a great opportunity to add credentials to a resume and become an internal candidate for future, full time openings.
Essential Job Functions
Photographs news, weather, and sports materials (including documentaries).
Performs creative editing of news, weather, and sports materials (including documentaries).
Sets up and operates lighting equipment.
Operates ENG van and associated equipment.
Transmits and records news, weather and sports video and/or audio feeds, including ENG feeds.
Photographs and edits promotion and public service material.
Performs limited newsgathering functions.
Performs minor repairs of ENG equipment and cameras.
Minimum Qualifications and Job Requirements | All must be met to be considered.
Education: Completion of high school, or equivalent. College degree preferred.
Experience: Three years of related news experience including operational experience on ENG truck.
Specific Knowledge, Skills and Abilities:
Strong editing and shooting skills.
Good news gathering skills.
Strong interpersonal skills.
Linear editing and non-linear editing.
Operate microwave truck.
Attention to detail.
Ability to work in a team-oriented environment.
Must possess a valid Driver's license and good driving record.
Travel: Primarily local. Non-local travel: <5%.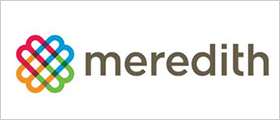 Our cornerstone is knowledge of the home, family, food and lifestyle markets. From that, we have built businesses that serve well-defined audiences, deliver the messages of advertisers, and extend our brand franchises and expertise to related markets.