Campaign Manager
Posted: 3/1/2019 | Expires: 3/31/2019
Location: New York City, New York (US)
Category:
Role:
Level: Manager (Supervisor)
Duration: Full Time
Salary Description: Commensurate to experience
The Campaign Manager in the Ad Operations Department is responsible for implementing, maintaining, and enhancing dynamically served advertising campaigns through the use of several technologies working across a portfolio of live sports and entertainment assets. This position involves sales /client support, campaign management, execution, and reporting. You will be a key resource within the operations group and will work cross-functionally with several departments including, Ad Tech Solutions, sales and the business units. 
Also, you will be responsible for overseeing live Fox Sports events, assuring requirements for advertising campaigns and viewer experiences are met. You will be tasked with meeting overall department objectives via the team's output.
RESPONSIBILITIES
•    Follow best practices and procedures on ad trafficking. Provide basic analysis and insight on campaign delivery and management.
•    Uphold company contracts for deliverable units with advertisers with the end result of realizing full revenue. Provision, track, measure, and analyze the performance of assigned campaigns. This includes updating and maintaining client campaign reports on a weekly and monthly basis.
•    Work collaboratively with sales to optimize campaign delivery and goals. Cultivate positive business relationships with clients and sales, by regular contact regarding campaign optimization and being available for any campaign performance questions and other issues as needed.
•    Direct communication with client on any and all elements related to creative specifications and submission. Maintain customer relationship through these interactions and when troubleshooting any ad creative issues that affect tracking, implementation, or reporting and working with sales, clients and internal ad technology teams to resolve these issues.
•    Regularly monitor and reconcile campaigns across delivery, financial and third party ad serving systems. Use advertising delivery applications to manage and administer all creative and tracking assets.

QUALIFICATIONS
 
•    Bachelor's degree from a 4-yr university program
•    Minimum of 2 years practical working experience in digital media, video ad serving a plus. Experience of  digital programmatic landscape and monetization techniques (Trading Desks, DSP's, Exchanges, SSP's,      DMP's, PMP's) an added plus as well.
•    Excellent client service, organizational abilities, and verbal and written communication skills with both internal colleagues and external clients.
•    Strong analytical skills, attention to detail and a positive attitude.
•    Proficient in Outlook, MS Excel, Power Point & Word.
•    Career minded professional with a can-do attitude.
•    Extremely proactive and highly organized, with the ability to manage multiple tasks simultaneously.
•    Ability to work independently, multi-task and thrive in a fast-paced environment.
•    Enjoy working in a collaborative team environment, sharing knowledge across the company.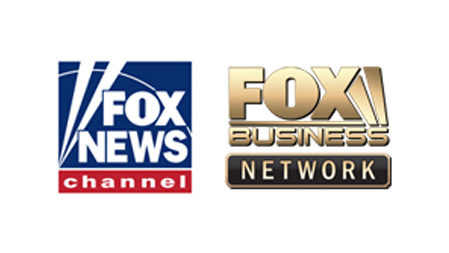 Fox News is committed to delivering news as it happens. We love what we do and we're looking for passionate, talented people to help us lead, grow and achieve our goals.