Editor - Ten Speed Press
Posted: 3/14/2019 | Expires: 4/13/2019
Location: Emeryville, CA, California Function: Writing & Editing Specialty: Editor / Editorial Level: Experienced (Non-Manager) Duration: Full Time Salary Description: competitive
Editor - Ten Speed Press

Ten Speed Press, based in Emeryville, California, is an imprint of Random House, a division of Penguin Random House, LLC, the world's largest general trade book publisher. Based on the West Coast and one of the most innovative imprints in publishing, Ten Speed was an independent company for decades before becoming part of the Crown Publishing Group in 2009. We produce high-quality, beautifully illustrated books covering food and drink, art instruction and design, photography, gift, lifestyle advice, gardening, graphic novels, career development, and writing.

Job duties:
The editorial department seeks an editor to coordinate all processes of book production from acquisition to publication for ten to twelve titles per year for Ten Speed's award-winning nonfiction list. Duties for each project include establishing and adhering to a production schedule, performing a developmental edit, arranging assignments/briefs to and reviewing all work of editorial freelancers, commissioning and managing photography and illustration, collaborating with designers, coordinating the preparation of sales materials, and writing catalog and flap copy.

The position includes responsibility for acquiring ten nonfiction lifestyle titles per year—with a focus on the categories of pop culture, photography, art instruction, gift, and graphic novels—as well as participating in the evaluation of acquisitions candidates. The editor will also be on call to run meetings with agents, packagers, and potential authors.

Job requirements:
Candidates must have a minimum of five years of editorial experience working on complex full-color books, and knowledge or interest in the categories in which Ten Speed publishes. The position requires extensive book-team management (designers, photographers, writer-author collaborations) and the ability to work on multiple projects at once. Thus, strong written and verbal communication skills, organizational skills, and proficiency in creative problem solving and decision making are essential. The candidate should have experience taking complicated projects from the idea stage through to publication and a firm grasp of all aspects of book production—from developmental editing to line editing to proofreading—with a strong record of meeting deadlines.

The ideal candidate will have at least two years of acquiring experience with a proven sales record, and have an existing network of agents and author contacts from which to draw.Penguin Random House is the leading adult and children's publishing house in North America, the United Kingdom and many other regions around the world. In publishing the best books in every genre and subject for all ages, we are committed to quality, excellence in execution, and innovation throughout the entire publishing process: editorial, design, marketing, publicity, sales, production, and distribution. Our vibrant and diverse international community of nearly 250 publishing brands and imprints include Ballantine Bantam Dell, Berkley, Clarkson Potter, Crown, DK, Doubleday, Dutton, Grosset & Dunlap, Little Golden Books, Knopf, Modern Library, Pantheon, Penguin Books, Penguin Press, Penguin Random House Audio, Penguin Young Readers, Portfolio, Puffin, Putnam, Random House, Random House Children's Books, Riverhead, Ten Speed Press, Viking, and Vintage, among others. More information can be found at http://www.penguinrandomhouse.com/.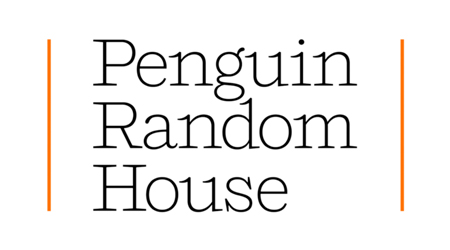 Our dedicated team of publishing professionals is committed to helping authors realize their very best work and to finding innovative ways of bringing stories and ideas to audiences worldwide.