Digital Analyst
Posted: 3/15/2019 | Expires: 4/14/2019
Location: Stamford, Connecticut
Function: Marketing & Communications
Specialty: Operations
Level: Experienced (Non-Manager)
Duration: Full Time
Salary Description: competitive
The Digital Analyst will work closely with the Business Analytics Team and assist with month end accounting close, reporting and analysis, and more. Responsible for managing and editing digital campaign data for 400+ campaigns in MNI Targeted Media's proprietary system, Matrix, to ensure MNI Targeted Media reports and invoices on accurate numbers. II. Essential Job FunctionsWeight % Accountabilities, Actions and Expected Measurable Results60% Managing and editing digital campaign data for 400+ campaigns.Managing the month end reconciliation and billing for actual digital business.20% Updating financial campaign data, providing monthly campaign reporting, and investigating discrepancies for Meredith Corporation10% Maintaining client rates, serving fees and campaign details for digital business.5% Entering data from third party providers for reporting, reconciliation and billing purposes.5% Act as a liaison between internal departments and sales team as needed.Attend internal meetings across various departments.Assist with miscellaneous projects that may arise. III. Minimum Qualifications and Job Requirements | All must be met to be considered.Education: Bachelors Degree in Business, Communications, Marketing or related field (and/or equivalent, relevant work experience).Experience: 1 - 2 years experience as a digital analyst preferably within the media and marketing industry. Specific Knowledge, Skills and Abilities:
Strong written and verbal communication skills.
Must be outgoing, organized, efficient, team player and a strategic thinker.
Expert proficiency in Microsoft Excel
Above average Excel and PowerPoint literacy proficiency.
Solutions oriented with a "can-do" attitude - someone who can think creatively and strategically, has strong interpersonal and organizational skills, and has an interest in digital media and learning about a multi-media brand.
Must be self-motivated and able to work independently as well as part of a team.
Ability to multi-task and efficiently manage time and priorities.
% Travel Required (Approximate): < 10%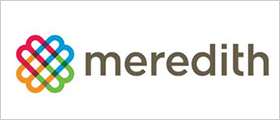 Our cornerstone is knowledge of the home, family, food and lifestyle markets. From that, we have built businesses that serve well-defined audiences, deliver the messages of advertisers, and extend our brand franchises and expertise to related markets.