JR06949 - Meteorologist
Posted: 5/22/2019 | Expires: 6/21/2019
Location: Atlanta, Georgia
Function: Production
Specialty: News & Journalism, Host / On-Air Personality
Level: Experienced (Non-Manager)
Duration: Full Time
Salary Description: competitive
CBS46, a Meredith station is searching for an Anchor/Reporter-Weather. This role serves as an on-air meteorologist and plays a key role in overall news operation. The incumbent serves as an active member of the weather team and the newsroom staff. The Anchor/Reporter works in a team-oriented environment and provides forecasts and detailed coverage of breaking weather situations. Must be able to work a flexible schedule.
ESSENTIAL JOB FUNCTIONS
35% - Identifies upcoming weather events and provides accurate forecasts.
35% - Maintains a strong on-air presence.
30% - Utilizes available technology to obtain weather-related data including web weather tools.
Minimum Qualifications | All must be met to be considered.
Education: College degree, meteorological certification.
Experience: Minimum 1-2 years on-air broadcasting and forecasting, preferably in top 25 DMA
Skills, Knowledge, and Abilities:
Meteorology, science/math - experience with WC preferred.
Person must be a self-starter and understand overall news mission and strategy regarding weather coverage.
Must be able to work weekends.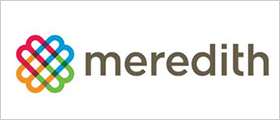 Our cornerstone is knowledge of the home, family, food and lifestyle markets. From that, we have built businesses that serve well-defined audiences, deliver the messages of advertisers, and extend our brand franchises and expertise to related markets.