JR07143 - National Sales Assistant
Posted: 5/28/2019 | Expires: 6/27/2019
Location: Atlanta, Georgia
Function: Production
Specialty: Operations
Level: Experienced (Non-Manager)
Duration: Full Time
Salary Description: competitive
WGCL-TV/CBS46, a Meredith Station, is seeking to fill its National Sales Assistant role. The National Sales Assistant works under the direction of the National Sales Manager to perform all necessary support/service duties pertaining to all national business out of assigned national rep offices. This position may also serves as a backup for the digital sales assistant and provides excellent sales training for an incumbent interested in a future sales position.
Essential Job Functions
40% Enters and confirms national sales orders
20% Works and maintains all pre-empts and make-goods
15% Maintains and updates national account files and database, including but not only the FCC public files
15% Researches and resolves log discrepancies
10% Serves as back up to other sales assistants as well as front desk relief
Minimum Qualifications and Job Requirements | All must be met to be considered
Education: High school diploma or equivalent. College/university/technical degree in related field preferred.
Experience: Previous sales/service support or office experience. Experience in broadcast media or digital media preferred.
Specific Knowledge, Skills and Abilities:
Microsoft software including Excel, Outlook, and Word.
Wide Orbit.
Strong organization and phone skills.
Strong verbal and writing skills.
Attention to detail and follow through.
Ability to work well under pressure.
Ability to maintain a positive attitude and communicate diplomatically with all clients, viewers, and local representatives.
Must be willing to work flexible schedule.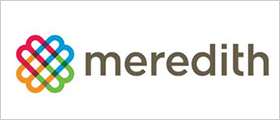 Our cornerstone is knowledge of the home, family, food and lifestyle markets. From that, we have built businesses that serve well-defined audiences, deliver the messages of advertisers, and extend our brand franchises and expertise to related markets.