Senior Counsel
Posted: 6/7/2019 | Expires: 7/7/2019
Location: New York, New York Function: Writing & Editing Specialty: Operations, Publishing / Books, Advertising Level: Experienced (Non-Manager) Duration: Full Time Salary Description: competitive
Senior Counsel
The legal department at Penguin Random House is looking for a Senior Counsel to join the team, and be primarily be responsible for advising the company's consumer marketing and corporate groups, on marketing and data governance strategies. You will be a trusted business partner for various corporate groups, providing creative, collaborative, solution-oriented advice, and general commercial counsel.
Your work will cover an extensive range of matters including, but not limited to:

* Drafting, reviewing and negotiating a wide range of commercial contracts in support of the company's marketing and corporate groups, including digital marketing, licensing, digital platform, vendor, advertising, distribution, and marketing partnership deals.
* Advising and counseling on consumer protection, business affairs, data protection, privacy law, and other legal compliance matters that may impact consumer marketing strategies.
* Identifying and addressing legal compliance issues related to promotions, contests & sweepstakes, e-commerce, consumer data and privacy (including GDPR and CCPA) and other consumer regulatory issues.
* Providing strategic analysis of legal and brand risks and setting policies and solutions to achieve business objectives efficiently.
* Drafting and updating consumer and other third party-facing terms, including privacy notices, terms of use and guidelines.
* Assisting with the legal aspects of the company's M&A transactions, including negotiating transaction documentation and coordinating with external legal counsel.
* Working with members of the Legal Team to develop and improve forms, processes, and procedures, as well as assisting with tools and strategies to help the business scale.


Requirements for the position include:

* JD degree.
* Member, in good standing, of at least one U.S. State Bar.
* 4-7 years experience in the practice of law with a significant focus on marketing and advertising, privacy and data security, content licensing.
* Proven experience representing corporations in commercial transactions and general business law; experience with ad tech and SaaS is preferred.
* Substantive knowledge of laws related to consumer protection, privacy and data security including GDPR, CCPA, and state breach notification statutes.
* Excellent verbal and written skills and the ability to communicate effectively at all levels.
* Results driven; experience leading strategic projects and advising on business practices is preferred.
* Law firm experience (2+ years) and experience in a corporate legal department of a consumer digital product or media/entertainment organization (2+ years) is preferred.
* Proficient in related deal work including relevant clauses related to marketing campaigns, partnerships, data protection, and privacy, and ad technology.
* Strong team player and ability to work cross-functionally in a complex organizational structure.
* Sound risk assessment capabilities in rapidly evolving regulated areas.
* Demonstrated ability to learn business requirements quickly, analyze legal and commercial risks and propose creative, business-oriented solutions.
Penguin Random House is the leading adult and children's publishing house in North America, the United Kingdom and many other regions around the world. In publishing the best books in every genre and subject for all ages, we are committed to quality, excellence in execution, and innovation throughout the entire publishing process: editorial, design, marketing, publicity, sales, production, and distribution. Our vibrant and diverse international community of nearly 250 publishing brands and imprints include Ballantine Bantam Dell, Berkley, Clarkson Potter, Crown, DK, Doubleday, Dutton, Grosset & Dunlap, Little Golden Books, Knopf, Modern Library, Pantheon, Penguin Books, Penguin Press, Penguin Random House Audio, Penguin Young Readers, Portfolio, Puffin, Putnam, Random House, Random House Children's Books, Riverhead, Ten Speed Press, Viking, and Vintage, among others. More information can be found at http://www.penguinrandomhouse.com/.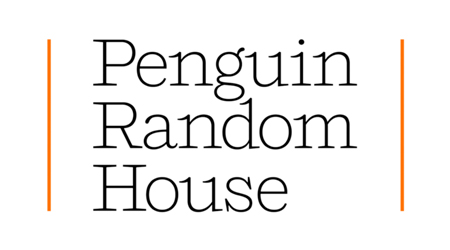 Our dedicated team of publishing professionals is committed to helping authors realize their very best work and to finding innovative ways of bringing stories and ideas to audiences worldwide.