Publicist, Knopf
Posted: 6/25/2019 | Expires: 7/25/2019
Location: New York, New York Function: Marketing & Communications Specialty: PR & Communications Level: Experienced (Non-Manager) Duration: Full Time Salary Description: competitive
Publicist, Knopf Doubleday

The Knopf Doubleday Publishing Group, a storied leader in commercial and literary publishing and home to some of the most iconic authors in the world, including Nobel Laureates Toni Morrison, Kazuo Ishiguro, and Alice Munro; Prize-winners Chimamanda Ngozi Adiche, Margaret Atwood, Robert Caro, Joan Didion, Yaa Gyasi, Jhumpa Lahiri, Cormac McCarthy, Michael Ondaatje, Tommy Orange, Patti Smith, Anne Tyler, and Colson Whitehead; and global bestsellers Dan Brown, John Grisham, E L James, Erin Morgenstern, and Jo Nesbo, is seeking a Publicist who will develop publicity strategies and implement successful campaigns for a diverse list of book titles.
Responsibilities:
* Leveraging traditional (radio, television, print) and digital media (social, podcasts, newsletters, streaming) to create excitement around authors and their work and drive awareness and interest among readers
* Writing effective pitches
* Developing and managing relationships with authors, agents, booksellers, and media
* Overseeing national and regional author tours
* Reading and evaluating proposals
* Creating PR campaign strategies
* Managing budgets
* Delivering results that drive sales
* Working independently on titles, as well as with senior staff on high-profile author campaigns


The ideal candidate will have/possess/be:
* A READER
* 2-3 years of publicity experience
* VISION (and a clear understanding of the marketplace)
* A resume supporting campaign work
* Creative, innovative and resourceful in their approach to publicity
* Strong relationships with media and booksellers
* CURIOSITY (about what is working and why)
* Exceptional written, communication, and social media skills
* Excellent B2B relationships
* A STRONG WORK ETHIC AND SENSE OF MISSION
* Detail driven
* Hungry for data (and an ability to interpret same)
* THE ABILITY TO SEE AROUND THE CORNER (nee the future)
* Will manage multiple campaigns and responsibilities in a fast-paced environmentPenguin Random House is the leading adult and children's publishing house in North America, the United Kingdom and many other regions around the world. In publishing the best books in every genre and subject for all ages, we are committed to quality, excellence in execution, and innovation throughout the entire publishing process: editorial, design, marketing, publicity, sales, production, and distribution. Our vibrant and diverse international community of nearly 250 publishing brands and imprints include Ballantine Bantam Dell, Berkley, Clarkson Potter, Crown, DK, Doubleday, Dutton, Grosset & Dunlap, Little Golden Books, Knopf, Modern Library, Pantheon, Penguin Books, Penguin Press, Penguin Random House Audio, Penguin Young Readers, Portfolio, Puffin, Putnam, Random House, Random House Children's Books, Riverhead, Ten Speed Press, Viking, and Vintage, among others. More information can be found at http://www.penguinrandomhouse.com/.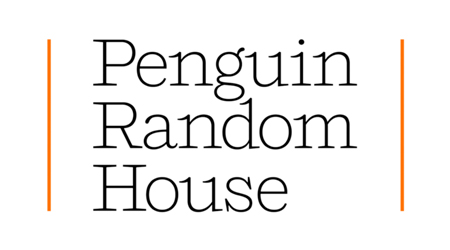 Our dedicated team of publishing professionals is committed to helping authors realize their very best work and to finding innovative ways of bringing stories and ideas to audiences worldwide.