Digital Marketing Manager/PPC Specialist
Posted: 7/15/2019 | Expires: 8/14/2019
Location: New York, New York Function: Marketing & Communications Specialty: Digital Marketing, SEO & SEM Level: Experienced (Non-Manager) Duration: Full Time Salary Description: competitive
The Penguin Random House Audio Group is seeking an experienced Paid Search and Digital Marketing Specialist to help manage our growing number of audiobook titles. The ideal candidate will not only be proficient in the latest techniques and ad formats, but will also have the ability to think strategically about projects and put together integrated paid media plans blending search, display, and remarketing. In this role, you would be working on multiple audiobook titles across a variety of genres, but you'll always have the same goal: to get the best possible results at the lowest cost. You will be working to help craft and execute strategies, and will be responsible for all tasks associated with building and optimizing SEM campaigns. The right candidate will be able to multitask, communicate with internal team members, and keep abreast of new technologies and processes.


The Digital Marketing Manager/PPC Specialist will:

* Execute and optimize paid advertising campaigns across a range of platforms, including Facebook, Instagram, Twitter, YouTube, Google Adwords, etc
* Be responsible for setting up tracking URLs, campaign structure, monitoring, and optimizing ad performance by adjusting bids or pausing poor performing ad groups
* Work with Marketing Managers and Designers in the creative development process for campaigns including ads, landing pages, social media graphics, website graphics, and landing pages. Ad types can include text ads, banners ads, social media ads, and video ads.
* Monitor the ad spend budgets to ensure that campaigns are on track and do not exceed campaign budgets
* Support the marketing campaign reporting and analysis process by implementing tracking and downloading performance data from email, Facebook, Google, and other advertising platforms on a regular basis
* Prepare weekly and monthly performance reports for internal team leads to assess performance
* Assist with planning the digital marketing calendar and researching upcoming programs to promote to audiobook listeners
* Stays on top of industry trends and best digital marketing practices. Drive early adoption of new formats, targeting capabilities, etc.
* Provides other general support as needed. Support activities can include: creating Facebook event pages for high profile programs, updating website content, writing creative brief for designers and copy editors, and creating tracking URLs for campaigns.



Requirements:
* 2-3 years of direct SEM experience, either in-house or working for an agency
* Experience running and optimizing campaigns on self-serve platforms, specifically Google, Amazon, Facebook (and other social platforms a plus); experience with Programmatic campaigns a plus
* Deep knowledge of SEM (Google/Bing) and experience optimizing small and large scale search campaigns
* Experience with web analytics platforms such as Google Analytics and SiteCatalyst
* High level of comfort with data, reporting and analytics; familiarity with creating and delivering comprehensive campaign reports--must love data analytics, be highly quantitative with ability to manage and track budgets
* Be able to translate quantitative and qualitative data into actionable insights and recommendations for revising campaign strategy
* Proficiency in Microsoft Excel and Powerpoint
* Must be a strong self-starter who is motivated and able to work quickly and independently and also in teams with strong communication skillsPenguin Random House is the leading adult and children's publishing house in North America, the United Kingdom and many other regions around the world. In publishing the best books in every genre and subject for all ages, we are committed to quality, excellence in execution, and innovation throughout the entire publishing process: editorial, design, marketing, publicity, sales, production, and distribution. Our vibrant and diverse international community of nearly 250 publishing brands and imprints include Ballantine Bantam Dell, Berkley, Clarkson Potter, Crown, DK, Doubleday, Dutton, Grosset & Dunlap, Little Golden Books, Knopf, Modern Library, Pantheon, Penguin Books, Penguin Press, Penguin Random House Audio, Penguin Young Readers, Portfolio, Puffin, Putnam, Random House, Random House Children's Books, Riverhead, Ten Speed Press, Viking, and Vintage, among others. More information can be found at http://www.penguinrandomhouse.com/.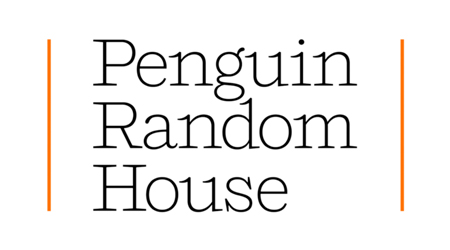 Our dedicated team of publishing professionals is committed to helping authors realize their very best work and to finding innovative ways of bringing stories and ideas to audiences worldwide.