JR07410 - Traffic Manager
Posted: 7/17/2019 | Expires: 8/16/2019
Location: Atlanta, Georgia
Function: Operations & Strategy
Specialty: Operations
Level: Experienced (Non-Manager)
Duration: Full Time
Salary Description: competitive
Meredith Corporation has an opening at its Atlanta Hub for a Traffic Manager. The Traffic Manager leads a team of station Log Editors & Copy Editors and oversees completion of accurate daily logs according to deadlines. This position works with Director Programming and Station Managers to analyze network and daypart revenue contribution and recommend pricing and rate strategies to optimize revenue. The Traffic Manager works with and finalizes specified logs for assigned stations. This position provides excellent customer support to station management and oversees programming formats for assigned stations.
Essential Functions
40% Oversees inventory management for assigned stations. Leads and assists others in programming and traffic department responsible for managing specific station inventory. Maintains displaced list and front load orders to maximize inventory and pricing control. Oversees customer support to broadcasting station team.
25% Provides consistent communication and collaboration on Wide Orbit issues with Master Control, including Harris automation. Assists with training staff in Wide Orbit process and procedures.
15% Manages scheduling of programming in Wide Orbit in order to maximize revenue, maintain accurate formats and complete formatting in a timely manner. Coordinates programming with Program Coordinators for assigned set of stations.
10% Oversees the review, monitoring and processing of Wide Orbit system orders for accuracy and completeness in a timely manner. Approves orders in sales management absence.
10% Ensures staff development of traffic department personnel. Plans, evaluates and updates operational procedures and necessary resources to ensure efficient flow of information and operation.
Minimum Qualifications and Job Requirements | All must be met to be considered
Education: High school diploma or equivalent. College degree preferred.
Experience: Experience in all phases of TV traffic department and TV sales terminology.
Previous supervisory experience required.
Specific Knowledge, Skills and Abilities:
Familiarity with Wide Orbit traffic system.
Ability to work under pressure and ability to handle multiple projects at the same time.
Good leadership skills
Must be a team player who can work well with Traffic Department, other station departments and corporate personnel.
Excellent problem solving skills.
Ability to handle intense pressure while communicating with multiple sales departments.
Good computer skills.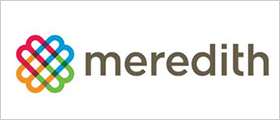 Our cornerstone is knowledge of the home, family, food and lifestyle markets. From that, we have built businesses that serve well-defined audiences, deliver the messages of advertisers, and extend our brand franchises and expertise to related markets.