Director of Magazine Sales
Posted: 7/26/2019 | Expires: 8/25/2019
Location: Stamford, Connecticut
Function: Sales & Business Development
Specialty: Operations
Level: Experienced (Non-Manager)
Duration: Full Time
Salary Description: competitive
The Director of Magazine Sales will partner with our expansive sales team across the country to generate revenue & interest for our magazine products that include regional & spot market ads in national publications as well as targeted Cover Wraps. We work with magazine titles that include: People, Real Simple, Forbes, Fortune, InStyle, Women's Health, Parents, and many others.
This individual must have a passion for magazine media, keen knowledge of the industry, and initiative to build excitement around our offerings. It will be a dual role, one that inspires & assists our internal organization as well as one that develops multi-tier, creative solutions for our clients. This person is an individual contributor, must be highly motivated and enjoy being in market & in front of clients. As the main point of contact and expert in magazine media for our sales team and the liaise with the support team in the corporate office, the individual must have both a finesse for sales but also a thorough understanding of timelines, requirements, guidelines, etc. - which is a fine balance.
II. Essential Job Functions
Weight %
Accountabilities, Actions and Expected Measurable Results
50%
Generate revenue opportunities individually and in conjunction with our sales team
Support and strategize magazine sales activities with and for sales team
40%
Account strategy and development
Present product offerings to clients and agencies
10%
Work in concert with both internal operations team and sales team on opportunities.
Bring passion and enthusiasm to magazine advertising
III. Minimum Qualifications and Job Requirements | All must be met to be considered.
Education:
Bachelor's Degree in Business, Communications, Marketing or related field (and/or equivalent, relevant work experience).
Experience:
5-10 years of magazine media experience or relevant experience
3+ years in magazine sales or account management experience
Specific Knowledge, Skills and Abilities:
Ability to deliver presentations to a diverse group of business stakeholders, ranging from Media Planners to CEO's.
Knowledge of magazine industry
Organized and works well within a team environment
Ability to develop creative ideas to bring to the table for clients
Aptitude and dedication to thrive in a dynamic and deadline-oriented environment.
Exceptional presentation and communication skills with a large team.
Persuasive communication style
Business acumen and a strong work ethic are a must.
Team Player with a diverse group of internal teams
Able to manage multiple constituents and demands on time
Superior time management skills
Ability to juggle multiple demands at once
% Travel Required (Approximate): >75%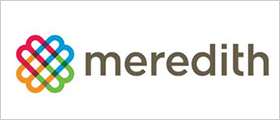 Our cornerstone is knowledge of the home, family, food and lifestyle markets. From that, we have built businesses that serve well-defined audiences, deliver the messages of advertisers, and extend our brand franchises and expertise to related markets.