Video Player Product Owner
Posted: 8/1/2019
Location: Stamford, Connecticut
Function: Marketing & Communications
Specialty: Digital Marketing, Web Production
Level: Manager (Supervisor)
Duration: Full Time
Salary Description: competitive
Role Purpose
The Video Player Product Owner will be responsible for collecting requirements, writing technical user stories, managing and prioritizing the video player backlog with the Scrum Master, and owning the user acceptance process.
Responsibilities
Be the product ambassador and key technical contact for the NBCU DTC core video players, which include HTML5 web, Android, Fire TV, iOS, tvOS, and Chromecast
Define, prioritize, and clarify requirements received from stakeholders and app development teams; work with different teams to further understand use cases, features, business and technical domain rules and overall product goals
Create well-defined technical user stories with clear acceptance criteria for the development teams; work with QA to manage test plans and accept product releases
Work closely with the Scrum Master to maintain a well-groomed and prioritized backlog
Leverage business experience and technical acumen in identifying strategic alternatives to achieve long-term business goals
Develop process models and manage a traceability matrix to provide high quality, clear, and detailed requirements
Write release notes and implementation documentation, updated regularly to reflect most recent releases
Explore and develop POCs for new consumption platforms as they become available, including new mobile platforms, set-top devices, game consoles, and in-home entertainment devices
Be an industry expert with respect to trends in public OVP capabilities and digital video standards
Utilize Agile principles and Scrum practices to deliver speed, quality, and creative improvements across the team and projects
Basic Qualifications
Minimum three (3) years' experience in a technical Product Owner role demonstrating strong technical, quantitative, and analytical skills

Minimum two (2) years' experience in a role exhibiting excellent written and oral communications, effective interpersonal skills, and strong formal presentation abilities

Experience with understanding and documenting business requirements, their translation into Jira and moving business requirements to "ready to work" for the development teams

Strong knowledge of digital video standards (E.g. HLS, MPEG-DASH CMAF, SCTE, DRM) and the current capabilities and weaknesses of the different offerings in the OVP space

Previous coding experience preferred to facilitate working with developers but not necessary

Eligibility Requirements
Interested candidate must submit a resume/CV through www.nbcunicareers.com to be considered (note job #: )

Willingness to travel, work overtime, work weekday nights, and on weekends with short notice

Must be willing to work in Stamford, CT

Must have unrestricted work authorization to work in the United States

Must be 18 years or older

It is the policy of NBCUniversal and NBCUniversal's affiliated businesses to consider all qualified applicants for employment without regard to race, color, religion, national origin, sex (including pregnancy) sexual orientation, age, disability, veteran status or other characteristics protected by law.



Bachelor's degree in Computer Science, MIS, PSPO certification or related degree

Technical background preferred

Experience in Television/Broadcast, Digital Media, Cloud/Platform Operations, or related field preferred

Experience with interactive media, apps, or video player development preferred

Ability to work independently under minimum supervision and proactive in solving issues

Effective interpersonal skills with the ability to work across multiple groups and levels in organization

Self-motivation and resourcefulness

Energy, commitment and solution focused, ability to perform under pressure and meeting stretch targets

Team player, ability to work in global environment



NBCUniversal, the global media company that brought you some of the world's most iconic television and film franchises, including: The Tonight Show, Saturday Night Live, Keeping Up With The Kardashians, The Real Housewives, Mr. Robot, The Voice, This Is Us, The Fast & The Furious, Jurassic Park, Minions, and more - is launching an all-new direct-to-consumer streaming service. It will seamlessly bring together the breadth and depth of NBCU's broadcast and cable television series, movie titles, premier sporting events, and renowned news reporting... all in one destination… all in one app.

We are building a world-class team of smart, hungry and fearless professionals who are energized by the possibility of working at the epicenter of content, technology and culture. Join us if you would like to be a part of this exciting initiative.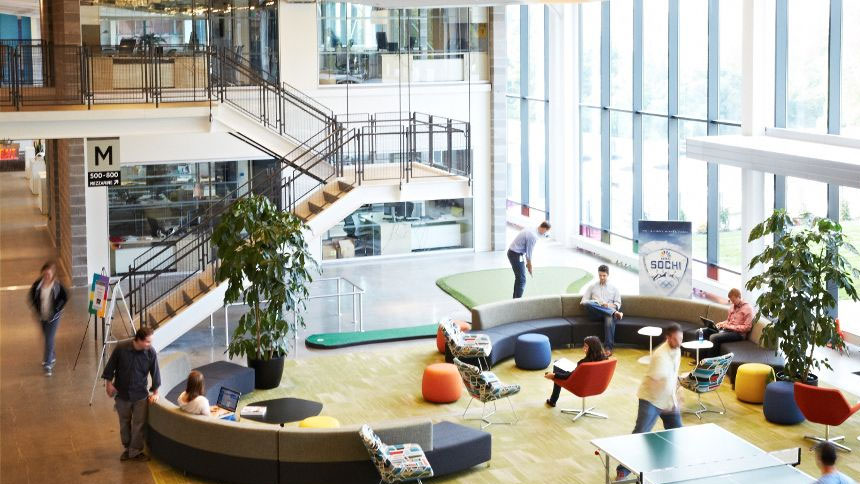 We are one of the world's leading media and entertainment companies in the development, production, and marketing of entertainment, news and information to a global audience.