Program Manager
Posted: 8/15/2019
Location: New York, New York
Function: Marketing & Communications
Specialty: Digital Marketing, Web Production
Level: Manager (Supervisor)
Duration: Full Time
Salary Description: competitive
Role Purpose
The Program Manager for the Direct-To-Consumer US OTT technology is a dynamic and seasoned program management/technologist who is passionate about envisioning and developing world class digital capabilities at NBCU. The role will play a pivotal part in the development and execution of the NBCU OTT digital strategy, collaborating with various technology teams in execution of programs and key initiatives.
Responsibilities
Establish & maintain strong relationships with key stakeholders and partners
Manage a portfolio of related projects and responsible for the management, budget tracking, and executive communication
Create and clearly maintain all relevant project documentation including but not limited to: milestones, action items, meeting notes, key decisions, reference documentation, risks & issues, project deliverables, etc.
Assist in planning and running workshop sessions with an end goal of delivering comprehensive roadmaps and supporting business cases
Lead the cross functional prioritization, communications and risk management
Develop project, release, and rollout plans for medium to large-scale projects varying in complexity
Partner with Business Stakeholders/Product/Development/QA teams to determine project deliverables, milestones and risks
Communicate status and expectations of project timelines to all levels of the organization
Administer Jira changes for portfolio and team level management
Other duties as assigned
Basic Qualifications
Minimum five (5) years' experience of relevant project/program management experience with proven record of leading consumer facing products

Minimum five (5) years' experience in a role demonstrating strong technical, quantitative and analytical skills

Strong understanding of project management tools and approaches to manage complex, multi-disciplinary projects and the flexibility to lead diverse and dynamic teams to deliver balanced and integrated solutions

Experience creating project, release, and rollout plans for medium to large-scale projects

Experience developing project & product roadmaps

Ability to communicate clearly and effectively with business stakeholders and technology teams

Experience in enabling customer workflows and operations

Experience managing large, complex initiatives to on-time completion in large matrixed organizations

Eligibility Requirements
Interested candidate must submit a resume/CV through www.nbcunicareers.com to be considered

Must be willing to work in New York, NY

Must have unrestricted work authorization to work in the United States

Must be 18 years or older

It is the policy of NBCUniversal and NBCUniversal' s affiliated businesses to consider all qualified applicants for employment without regard to race, color, religion, national origin, sex (including pregnancy) sexual orientation, age, disability, veteran status or other characteristics protected by law.

Experience reviewing user stories and writing user stories if needed

Self-starter and collaborator with the ability to engage with stakeholders directly, set agenda and goals and drive the conversation to achieve goals

Experience working in the media or entertainment industry

Passion to learn new models, programs, organizations, and systems

Ability to excel in ambiguous, dynamic, changing, and extremely challenging environments

A results oriented natural leader who can attract, motivate and inspire top talent

A change agent who embraces change eagerly, breaks new ground, and is contemptuous of the status quo. Strives to make our technology 'best in class' – welcoming new approaches and thinking when it comes to digital systems and products

NBCUniversal, the global media company that brought you some of the world's most iconic television and film franchises, including: The Tonight Show, Saturday Night Live, Keeping Up With The Kardashians, The Real Housewives, Mr. Robot, The Voice, This Is Us, The Fast & The Furious, Jurassic Park, Minions, and more - is launching an all-new direct-to-consumer streaming service. It will seamlessly bring together the breadth and depth of NBCU's broadcast and cable television series, movie titles, premier sporting events, and renowned news reporting... all in one destination… all in one app.
We are building a world-class team of smart, hungry and fearless professionals who are energized by the possibility of working at the epicenter of content, technology and culture. Join us if you would like to be a part of this exciting initiative.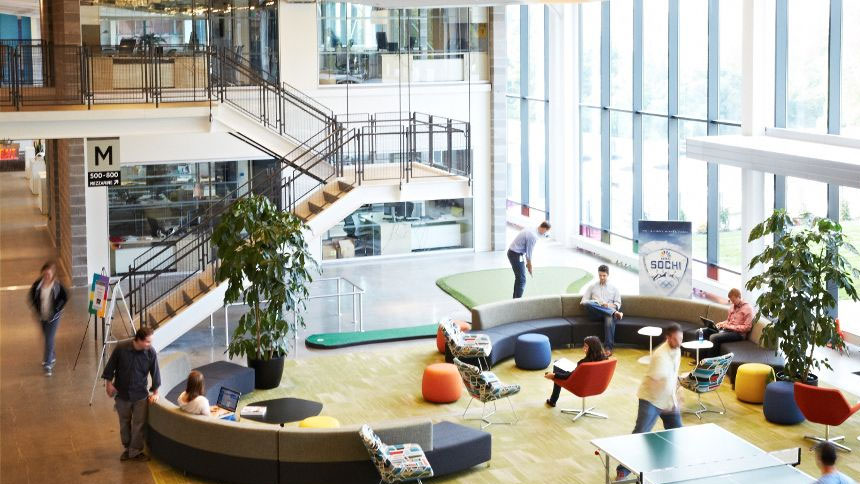 We are one of the world's leading media and entertainment companies in the development, production, and marketing of entertainment, news and information to a global audience.