VP, Brand Activation, Direct-To-Consumer
Posted: 8/18/2019

Location: New York, New York
Function: Marketing & Communications
Specialty: Digital Marketing, Web Production
Level: Manager (Supervisor)
Duration: Full Time
Salary Description: competitive


What We Are Looking For A seasoned, innovative brand leader to serve in a senior role on the NBCU DTC Brand Marketing team. Someone who has a track record of building world class user-centric subscription brands and deftly understands the intersection of strategy, brand building and innovation in driving passionate, life-long fans for our service. Candidate will play a key role in brand stewardship overseeing the strategy, ideation and execution of brand campaigns, IP launches, partnerships and corporate synergies with a focus on the top to mid-funnel. He or she will use data to inform key strategic and campaign decisions to drive desire, customer acquisition, usage and life-time value. Candidate will have a deep understanding of consumer behavior, data-metrics, user journeys and the complex media landscape. Most of all, he or she will be an incredible storyteller and brand advocate who knows how to bring our product and content to life internally & externally across a range of constituents, distribution platforms and media channels. Responsibilities include, but are not limited to:

Strategic Campaign Development

Manage the oversight of the DTC brand & IP marketing initiatives, media campaigns, promotional partnerships, and experiential activations for our user-centric brand – from brief to execution.
Deliver integrated, innovative, targeted campaigns customized to our audience cohorts & users to support growth and drive a mix of key KPIs including awareness, ITP, Acquisition and Retention.
Work in concert with the Media and Comms teams to brief and develop plans in concert with our third-party support agencies.
Work closely with Product, Programming and Comms to determine content priorities, messaging support and editorial calendar.
Oversee a multi-million-dollar budget, and ensure it is deployed effectively and efficiently.

Brand Guardian
Be the team's creative champion and brand steward around voice, identity and key messaging (by audience/targets) across all media channels and platforms.
Work closely with the Head of Creative Services to set a high-bar of excellence and be creatively ambitious on behalf of the audience and platform alike.
Results Oriented
In concert with the data science team and consumer insights set marketing KPIs, key success metrics, weekly assessment and post-launch evaluation.
You will advocate for data-driven decisions as it relates to budget, creative and media allocation.
You will champion a test and learn approach to achieve the best results and maximize ROI.
Be an expert on our audience: their passions, desires, rituals, behaviors, media habits and on-product user behavior.
Collaboration
Work with your marketing counterparts to ensure seamless collaboration, transparency and brand consistency across the communications, creative services, media, product team and performance marketing functions.
Serve as the corporate liaison to ideate and execute partnerships, synergies and cross-company collaboration to migrate existing audiences to the DTC, maximize customer acquisition and drive usage.
Leadership
Be a great leader of people who empowers and inspires; a consensus builder; and is able to work across the business seamlessly to achieve shared business goals.
Other
Manage third party brand partnerships to build brand equity and drive key business KPIs.
Create and manage influencers and customer incentives.



Minimum of 12 years of experience successfully building and executing an integrated marketing and brand strategy for a premium consumer brand or service

Minimum of 8 years of consumer/brand marketing experience for a digital subscription service (SVOD, Music, Mobile, etc.)

Proven track record of delivering insight-led multi-million-dollar integrated campaigns.

A proven track record of leading teams and building culture; someone who knows how to integrate himself/herself into teams and work collaboratively and is hands on.

Entertainment knowledgeable enthusiast; demonstrated strong aesthetics; consumer of pop-culture with finger on the pulse of today and yesterday trends; entrepreneurial, self-starter, owner and affable.

Experience of managing third party agencies (e.g., creative, media & experiential) across multiple campaigns)

Ability to demonstrate strategic and creative leadership, lead debate and develop persuasive presentations

Excellent communicator and collaborator, able to build relationships with other teams and rally people towards a common goal

Data-Fluent: able to analyze trends & patterns to inform decision-making

Bachelor's Degree preferred, MBA or Master's Degree a plus.

NBCUniversal, the global media company that brought you some of the world's most iconic television and film franchises, including: The Tonight Show, Saturday Night Live, Keeping Up With The Kardashians, The Real Housewives, Mr. Robot, The Voice, This Is Us, The Fast & The Furious, Jurassic Park, Minions, and more - is launching an all-new Direct-to-Consumer streaming service. It will seamlessly bring together the breadth and depth of NBCU's broadcast and cable television series, movie titles, premier sporting events, and renowned news reporting... all in one destination… all in one app.

We are building a world-class team of smart, hungry and fearless professionals who are energized by the possibility of working at the epicenter of content, technology and culture. Join us if you would like to be a part of this exciting initiative.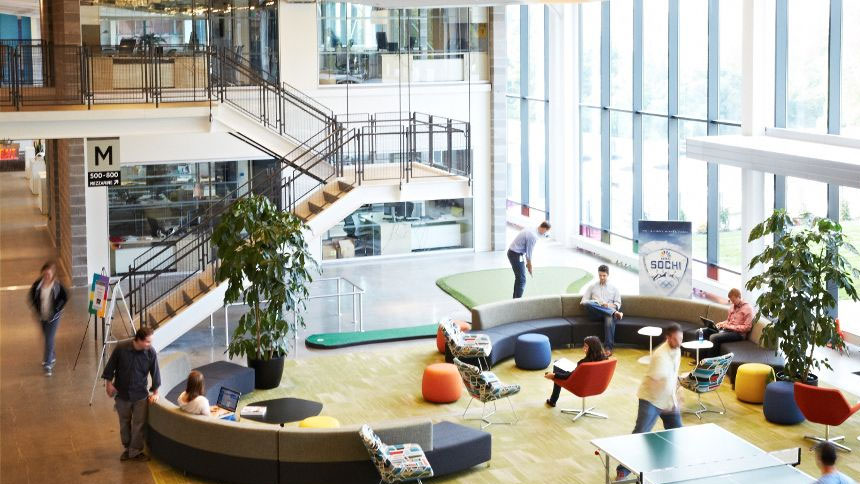 We are one of the world's leading media and entertainment companies in the development, production, and marketing of entertainment, news and information to a global audience.