Senior - Digital Media Planner
Posted: 9/4/2019 | Expires: 10/4/2019
Location: Stamford, Connecticut
Function: Sales & Business Development
Specialty: Media Buying & Planning
Level: Experienced (Non-Manager)
Duration: Full Time
Salary Description: competitive
I. Job Summary | Major goals and objectives.
The Sr. Digital Media Planner to liaise between the Digital Planning team and Sales by participating in RFPs and helping to answer questions and brainstorm during the digital planning process. The Sr. Digital Media Planner is tasked with owning major accounts, aiding in the sell through of large pitches, and acting as the "voice" of the Digital Planning team.
II. Essential Job Functions
Weight % Accountabilities, Actions and Expected Measurable Results
50%
Day-to-day support of digital sales team through development of media plans and decks for advertising proposals. Proposals - both proactive and in response to RFPs - must be accurate, creative, meet objectives, and submitted on time.
15%
Work closely with digital marketing on custom programs, both digital only and integrated with print.
Manage and track online campaign implementation, optimizations, upselling, and renewals.
25%
Communicate directly with clients and agencies regarding campaign details.
Liaise between departments: ad operations, digital marketing, sales, and finance while helping take leadership on cross departmental issues
Create and update marketing collateral for proposals and sales decks.
10%
Research and report on website and industry trends when necessary.
Be an expert on site content, new features, and new ad units in order to put together the best media plans possible.
Stay abreast of industry news and competitive sites.
100%
III. Minimum Qualifications and Job Requirements | All must be met to be considered.
Education:
Bachelors Degree in Business, Communications, Marketing or related field (and/or equivalent, relevant work experience).
Experience:
2-4 years minimum work experience preferred; ideal candidate will have 2 year minimum interactive experience, 2 year minimum digital planning experience at an agency or with a publisher.
Specific Knowledge, Skills and Abilities:
Strong written and verbal communication skills.
Must be outgoing, organized, efficient, team player and a strategic thinker.
Above average Excel and PowerPoint literacy proficiency.
Solutions oriented with a "can-do" attitude - someone who can think creatively and strategically, has strong interpersonal and organizational skills, and has an interest in digital media and learning about a multi-media brand.
Must be self-motivated and able to work independently as well as part of a team.
Ability to multi-task and efficiently manage time and priorities.
% Travel Required (Approximate): <5%
MNI Targeted Media, an advertising and marketing division of Meredith Corporation, is a new breed of data-centric advertising firm that prides itself on innovative digital strategies. MNI streamlines media buying, creative messaging and analysis to generate scalable cross-platform advertising campaigns that make an impression. We believe in the power of innovation and are driven to know more and do more every day. Think you'd be a good fit for the team? Visit us at mni.com.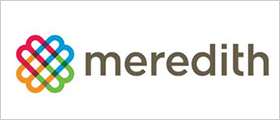 Our cornerstone is knowledge of the home, family, food and lifestyle markets. From that, we have built businesses that serve well-defined audiences, deliver the messages of advertisers, and extend our brand franchises and expertise to related markets.