Digital Account Manager
Posted: 9/9/2019 | Expires: 10/9/2019
Location: Stamford, Connecticut
Function: Sales & Business Development
Specialty: Account Management, PR & Communications, Client Services
Level: Experienced (Non-Manager)
Duration: Full Time
Salary Description: competitive
Digital Account Manager (MNI)
Job Description
The Digital Account Manager is ultimately responsible for the successful execution of MNI Digital's online advertising campaigns, as well as client relations. Once a digital contract has been signed by the client and booked with MNI's Business Office, a Digital Account Manager may be assigned to take the lead on managing the remainder of the process.
II. Essential Job Functions
Weight % Accountabilities, Actions and Expected Measurable Results
50%
Develop and present campaign results to clients and represent client feedback internally to drive opportunities to better align with customer needs across future opportunities
Manage all aspects of advertiser campaign planning, launch execution, optimization and recap
20%

Establish regular contact with customers to ensure their needs are met, communicate campaign progress, measure progress and proactively address issues and develop solutions
20%

Act as point person for client questions and concerns
Participate in client presentations with sales
Responsible for overall client satisfaction
10%

Up-sell and renew existing campaigns/clients, focus on retention and growing business
Scope opportunities through partner kick off calls with sales and clients as needed
Liaise with internal groups as needed to deliver solutions to clients
III. Minimum Qualifications and Job Requirements | All must be met to be considered.
Education:
Bachelors Degree in Business, Communications, Marketing or related field (and/or equivalent, relevant work experience).
Experience:
1-3 years minimum work experience preferred; ideal candidate will have 1 year minimum interactive experience, 1 year minimum account management experience at an agency.
Specific Knowledge, Skills and Abilities:
Excellent interdepartmental coordination and cooperation skills
Demonstrated strong analytical/problem solving, organizational skills
Ability to effectively manage multiple projects, timelines and details
Outstanding leadership skills suited to a collaborative, team-oriented environment
Knowledge of online research methods, 3rd party research tools, and understanding of the facets of online advertising and ad metrics
Skills in coaching and influencing others
Proficient in Microsoft Office, Excel, PowerPoint, Email and basic web-based protocols and communication tools
Related online management experience, agency / media experience preferred
% Travel Required (Approximate): <5%
MNI Targeted Media, an advertising and marketing division of Meredith Corporation, is a new breed of data-centric advertising firm that prides itself on innovative digital strategies. MNI streamlines media buying, creative messaging and analysis to generate scalable cross-platform advertising campaigns that make an impression. We believe in the power of innovation and are driven to know more and do more every day. Think you'd be a good fit for the team? Visit us at mni.com.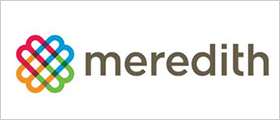 Our cornerstone is knowledge of the home, family, food and lifestyle markets. From that, we have built businesses that serve well-defined audiences, deliver the messages of advertisers, and extend our brand franchises and expertise to related markets.