Reporter/Fill-in Weather Anchor
Posted: 9/13/2019 | Expires: 10/13/2019
Location: Beaverton, Oregon
Function: Production
Specialty: News & Journalism, Television & Film, Host / On-Air Personality
Level: Experienced (Non-Manager)
Duration: Full Time
Salary Description: competitive
I. Job Summary | Major goals and objectives.
KPTV-KPDX, a Meredith owned duopoly, located in Beaverton, Oregon, is recruiting for a Reporter/Fill-in Weather Anchor. The News Reporter/Fill-in Weather Anchor researches, develops, and covers news stories in the field which are informative, interesting, and compelling while remaining consistent with the stations brand and editorial philosophy. This position will fill-in as Weather Anchor as vacation/illness relief and/or during major weather events, producing and presenting weathercasts.
II. Essential Job Functions
Weight %
Accountabilities, Actions and Expected Measurable Results
75% Researches, develops, writes and reports news stories. Shoots and edits video as necessary. Assists in writing effective news promos. Maintains contacts within business community. Provides prompt reports on new or continuing events.
20% Fill-in as Weather Anchor as needed for vacation/illness relief and/or during major weather events
5% Makes public appearances on behalf of the station. Other duties as assigned
100%
III. Minimum Qualifications and Job Requirements | All must be met to be considered.
Education:
Bachelor's degree in Journalism, Communications or other related field or equivalent training and/or experience.
Experience:
Two years experience as a reporter for commercial/public television. One year experience as a weather anchor for commercial/public television.
Specific Knowledge, Skills and Abilities:
Knowledge of how to blend words and video into informative and interesting television news stories. Knowledge of issues impacting the Pacific Northwest, specifically Portland DMA a plus. Must have weather forecasting and weather anchor/reporting experience. Must be able to perform quality work under high pressure deadline situations. Needs to be an excellent communicator, both written and verbal. Must have a valid Oregon or Washington driver's license.
% Travel Required (Approximate): 25-50%
KPTV-KPDX, a Meredith owned duopoly is located in Beaverton, Oregon. Meredith Corporation (NYSE: MDP; www.meredith.com) has been committed to service journalism for 117 years. Today, Meredith uses multiple distribution platforms - including broadcast television, print, digital, mobile and video - to provide consumers with content they desire and to deliver the messages of its advertising and marketing partners.
Meredith's Local Media Group includes 17 owned or operated television stations reaching 11 percent of U.S. households. Meredith's portfolio is concentrated in large, fast-growing markets, with seven stations in the nation's Top 25 - including Atlanta, Phoenix, St. Louis and Portland - and 13 in Top 50 markets. Meredith's stations produce 700 hours of local news and entertainment content each week, and operate leading local digital destinations.

Meredith Corporation is an Equal Opportunity Employer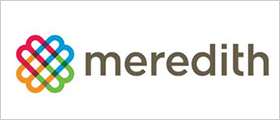 Our cornerstone is knowledge of the home, family, food and lifestyle markets. From that, we have built businesses that serve well-defined audiences, deliver the messages of advertisers, and extend our brand franchises and expertise to related markets.