JR07674 - Sales & Marketing Intern
Posted: 9/19/2019 | Expires: 9/23/2019
Location: Atlanta, Georgia
Function: Sales & Business Development
Specialty: Business Development, Content Marketing, Sales
Level: Experienced (Non-Manager)
Duration: Full Time
Salary Description: competitive
WGCL, a Meredith Corporation, is offering a paid internship of approximately 20 hours per week during the summer. It is designed to provide meaningful and challenging projects for individuals interested in sales and marketing department of a local broadcast station.
Tentative internship duration: September 2019 to December 2019. Dates subject to change.
Essential Functions: Experience and assist with various jobs in the sales and marketing department
Minimum Qualifications and Job Requirements | All must be met to be considered.
Education: Currently enrolled in or recent college graduate in related concentration. Preference given to third and fourth year students.Experience: Limited experience required. Prior internship helpful.
Specific Knowledge, Skills, and Abilities: Competency in Microsoft Office Suite, effective verbal and written communication skills, validdrivers' license preferred.
Only candidates who apply on line will be considered. No phone calls or e-mail inquiries. If assistance with the application process is needed, e-mail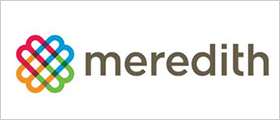 Our cornerstone is knowledge of the home, family, food and lifestyle markets. From that, we have built businesses that serve well-defined audiences, deliver the messages of advertisers, and extend our brand franchises and expertise to related markets.