Marketing Manager, Harmony Books; Rodale Books
Posted: 9/27/2019 | Expires: 10/21/2019
Location: New York. NY, New York Function: Marketing & Communications Specialty: Digital Marketing, Planning & Strategy Level: Experienced (Non-Manager) Duration: Full Time Salary Description: competitive
Marketing Manager, Harmony Books ; Rodale Books
Harmony Books and Rodale Books are publishing imprints of Penguin Random House that are dedicated to inspiring and helping readers to achieve personal transformation and well-being in all facets of their lives. Publishing books that offer unique approaches to health and wellness, lifestyle, diet, cooking, business, self-improvement, relationships, parenting and spirituality, Harmony and Rodale guide readers to become their best selves both inside and out.
Our recently published bestsellers include The Keto Reset Diet by Mark Sisson, True Roots by Kristin Cavallari, Outer Order, Inner Calm by Gretchen Rubin, Run Fast. Cook Fast. Eat Slow. by Shalane Flanagan and Elyse Kopecky, and The Healing Self by Deepak Chopra and Rudolph E. Tanzi. Harmony and Rodale's rich backlist of bestselling, authoritative and conversation-changing titles includes Thrive and The Sleep Revolution by Arianna Huffington, The Bulletproof Diet by Dave Asprey, The 4-Hour Workweek and The 4-Hour Body by Timothy Ferriss, Vice President Al Gore's An Inconvenient Truth, and series like Thug Kitchen, Wheat Belly and The South Beach Diet.

As Marketing Manager, you will be reporting to the Marketing Director who oversees Harmony Books and Rodale Books imprints. This position is responsible for helping to bring our publications to the largest possible readership through innovative marketing campaigns, ensuring that those people who might buy our books are connected to their next read.

Responsibilities:
* Works closely with the Marketing Director, utilizing research and analytics to create, communicate, and implement marketing campaigns for a variety of titles, focusing on health, wellness, lifestyle, business, and cooking titles currently in the marketplace as well as key backlist titles and authors
* Collaborates directly with authors and agents to communicate, refine, and execute marketing plans, including all aspects of these campaigns
* Thinks deeply about available audiences for each book that we publish and ways to reach them through advertising, promotion and social media while also keeping up-to-date on new platforms and marketing methods
* Flexibly manages book promotion plans and budgets that grow and change over time
* Collaborates with authors to maximize campaign effectiveness including increasing social media platforms and working collaboratively to build author brand
* Pitches organizations, VIPs, social media influencers, and partners for cross-promotional opportunities for single titles as appropriate in concert with larger team

Requirements
* 3-5 years minimum experience in book or magazine publishing, ideally in the health and wellness space
* Fluency in key marketing concepts and tools including email, social media marketing, search, as well as traditional book marketing methods
* Motivated self-starter
* Excellent communication and presentation skills
* Proficiency with Microsoft Word, Excel, and Outlook; Photoshop, Adobe, and basic html skills ideal


Full-time employees are eligible for our comprehensive benefits program, please include your cover letter and resume.Penguin Random House is the leading adult and children's publishing house in North America, the United Kingdom and many other regions around the world. In publishing the best books in every genre and subject for all ages, we are committed to quality, excellence in execution, and innovation throughout the entire publishing process: editorial, design, marketing, publicity, sales, production, and distribution. Our vibrant and diverse international community of nearly 250 publishing brands and imprints include Ballantine Bantam Dell, Berkley, Clarkson Potter, Crown, DK, Doubleday, Dutton, Grosset & Dunlap, Little Golden Books, Knopf, Modern Library, Pantheon, Penguin Books, Penguin Press, Penguin Random House Audio, Penguin Young Readers, Portfolio, Puffin, Putnam, Random House, Random House Children's Books, Riverhead, Ten Speed Press, Viking, and Vintage, among others. More information can be found at http://www.penguinrandomhouse.com/.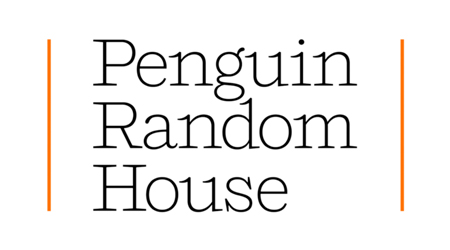 Our dedicated team of publishing professionals is committed to helping authors realize their very best work and to finding innovative ways of bringing stories and ideas to audiences worldwide.