Jr. Graphic Designer
Posted: 10/7/2019 | Expires: 11/6/2019
Location: Stamford, Connecticut
Function: Sales & Business Development
Specialty: Operations
Level: Experienced (Non-Manager)
Duration: Full Time
Salary Description: competitive
The person for this role is a motivated, team-oriented, and highly collaborative individual with an interest in conceptualizing and producing a broad range of branding and marketing deliverables in a fast-paced environment. As part of our close knit in-house team, this position requires a design thinker who comes to work daily with a strong desire to learn with a positive attitude. This person should present a dynamic portfolio across print and digital media, showcasing visual storytelling, strong typography, presentation design, and use of design systems. Must be proficient in Adobe's big three: InDesign CC, Illustrator CC, Photoshop CC. Knowledge and experience working in Microsoft Office Suite, with a willingness to working frequently in PPT, also a must. Motion Graphics (After Effects CC) and web (basic HTML and WordPress) experience a plus. II. Essential Job FunctionsWeight % Accountabilities, Actions and Expected Measurable Results50
Utilizes the MNI brand identity and extends that identity through sales and promotional materials via every medium while maintaining our design system principles.
Will ensure the integrity of our brand to create consistency.
Production of content marketing materials such as white papers, presentations, infographics, motion graphic clips, and social media support.
Creation of ad campaigns across print and digital (video, social, banner ads, etc.)
25
Ability to interpret oral and written descriptions and convert them into visual and graphic representations.
Basic creative graphic design execution with a clean aesthetic for both internal and external brand promotions.
Knowledge of design principles, digital technologies, and print design techniques.
Take direction from project managers with the ability to prioritize projects, while working independently under tight deadlines.
Practice the importance of collaboration and teamwork within our close-knit team.
25
Using brand guidelines to update and support our website using a content management system.
Production, review, and editing of our website to maintain brand adherence and overall design quality.
All other duties as assigned.
100% III. Minimum Qualifications and Job Requirements | All must be met to be considered.Education:Bachelor's Degree in Design, Graphic Design or related field; or equivalent training and/or experience. Experience:Minimum 2 years' experience in advertising, agency, marketing design or related experience.
Agency or corporate brand background strongly preferred. Specific Knowledge, Skills and Abilities:
Highly-proficient in most recent versions of Adobe Creative Cloud (InDesign, Illustrator, Photoshop, and Acrobat). Basic motion graphics skills (Premiere Pro, After Effects) Using content management systems such as WordPress or Drupal experience a plus.
Highly-experienced and knowledgeable in Microsoft PowerPoint. Basic experience with Excel and Word.
Extreme attention to detail and consistency of work.
Takes basic direction, adhering to brand guidelines, and executes at a high level.
Effective time management and efficient production time.
Must be well-organized and able to balance multiple simultaneous projects.
Strong problem-solving skills.
Proactive and a self-starter.
Strong verbal and written communication skills.
% Travel Required (Approximate): > 5%MNI Targeted Media, an advertising and marketing division of Meredith Corporation, is a new breed of data-centric advertising firm that prides itself on innovative digital strategies. MNI streamlines media buying, creative messaging and analysis to generate scalable cross-platform advertising campaigns that make an impression. We believe in the power of innovation and are driven to know more and do more every day. Think you'd be a good fit for the team? Visit us at mni.com.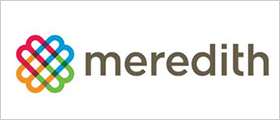 Our cornerstone is knowledge of the home, family, food and lifestyle markets. From that, we have built businesses that serve well-defined audiences, deliver the messages of advertisers, and extend our brand franchises and expertise to related markets.