Contributing Food & Fitness Writer, Health.com (Part-time, Freelance)
Posted: 10/18/2019 | Expires: 11/17/2019
Location: New York City, New York (US)
Function: Writing & Editing
Specialty: Copyediting, SEO & SEM, Writer
Level: Experienced (Non-Manager)
Duration: Part Time, Freelance
Salary Description: The hourly rate is $35-45 depending on experience
Health.com is looking for a part-time contributing food and fitness writer/editor who's plugged into the latest fitness trends and food science. Health takes a come-as-you-are approach to diet and exercise. Inclusivity is extremely important to us—everyone is welcome and everyone deserves respect. This should be clear not only in our visuals but also in the type of service we provide.
The ideal candidate has at least five years' experience writing in the food and fitness space, bonus points for certifications. The job will include a lot of ideating, writing, and packaging, plus some editing as needed. We'd love for this writer to also be available for shoots in our NYC office as needed. More importantly, we're looking for someone who knows how to properly source a story, understands how to read a study, and who's able to distill complicated information to a mass audience.
This is a part-time role because it's a new position for us and we're testing the waters. The hourly rate is $35-45 depending on experience. If you're an enterprising person located in the NYC-metro area who wants flex hours, this is a fun opportunity to help shape what food and fitness on Health is all about.
Roles & Responsibilities include:
Pitching and writing 1-3 food and/or fitness articles per week that are optimized for search and social
Staying up-to-date on diet and fitness trends, monitoring social media and Google for ideas
Conducting original interviews and research
Appearing as talent in fitness videos and/or being on set to direct as needed
Working closely with the Health editors on establishing new editorial franchise/series ideas and thematic planning
Sourcing new writers and experts while also adhering to our trusted roster of experts and resources
Essential Job Functions
70%: Pitch and write 1-3 stories per week for Health.com in food and fitness categories
10%: Collaborate with our social, newsletter and SEO departments for packaging ideas
5%: Attend meetings and industry events as a representative of Health
5%: Appear as fitness talent for related visual assets: video, gifs, photographs
Minimum Qualifications and Job Requirements
5+ years relevant writing and editing experience, preferably at a national publication
Strong knowledge of relevant fitness and wellness influencers
Experience with Google Trends/News, evergreen SEO, and social listening tools like CrowdTangle; must be well versed in social media
Incredible writing, pitching, and brainstorming skills
A proven track record of creating trustworthy content that drives traffic and engagement
A strategic thinker who considers traffic and social analytics when making an editorial decision
An idea generator who can think of new, fresh ways to package content
Excellent people skills, clear communicator, reliable team player
Enthusiastic about all things food and fitness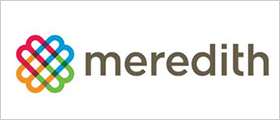 Our cornerstone is knowledge of the home, family, food and lifestyle markets. From that, we have built businesses that serve well-defined audiences, deliver the messages of advertisers, and extend our brand franchises and expertise to related markets.