Associate Account Manager
Posted: 11/6/2019 | Expires: 12/6/2019
Location: Los Angeles 11766 Wilshire, California
Function: Sales & Business Development
Specialty: Account Management, Administration, Business Administration
Level: Experienced (Non-Manager)
Duration: Full Time
Salary Description: competitive
I. Job Summary | Major goals and objectives.
Meredith is looking for a driven and highly organized self-starter to fill our open Associate Account Manager role! The key roles of the Associate Account Manager are supporting the goals of the Senior Account Executive, maintaining client relationships, monitoring marketing campaigns, and creating a smooth flow of work within the Consumer Revenue team. The Associate Account Manager serves as a point person between agency/client personnel and the Meredith Editorial team, interacting extensively (via email, phone, and Slack) with all parties. This individual supports current affiliate relationships and secures new partnerships to maximize Consumer Revenue profitability.
II. Essential Job Functions
Weight %
Accountabilities, Actions and Expected Measurable Results
60%
Supports the Senior Account Executive and the Consumer Revenue team by responding to client requests and sending account updates in quality and timely manner. Works with the Senior Account Executive to send proposals (for Branded Content and Paid Search partnerships) to increase Consumer Revenue profit. Serves as the point person between clients and Meredith Editorial to help all parties meet their goals.
20%
Monitors marketing campaigns and analyzes data to optimize campaign performance.
10%
Participates in key industry conferences and client visits. Assists with meeting preparation and follow ups after the event. Represents Meredith and the brand(s) among clients and agencies to encourage new business and growth.
10%
Sales and Marketing support as needed.
100%
III. Minimum Qualifications and Job Requirements | All must be met to be considered.
Education:
Bachelor's degree in Sales, Marketing or related field, or equivalent training and/or experience.
Experience:
One to two years relevant experience.
Specific Knowledge, Skills and Abilities:
Excellent verbal and written communication skills.
Ability to think strategically and integrate resources to help customers reach their objectives.
Strong organization and scheduling skills.
Excellent presentation skills.
Ability to thrive in a competitive, fast-paced, team-oriented environment.
Solid grasp of marketing concepts.
Strong sales skills.
Good problem-solving skills.
Good computer skills including expertise with Word, Excel and PowerPoint.
Adaptable and effective negotiating skills.
% Travel Required (Approximate): 10%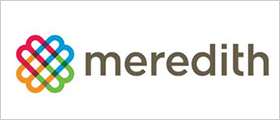 Our cornerstone is knowledge of the home, family, food and lifestyle markets. From that, we have built businesses that serve well-defined audiences, deliver the messages of advertisers, and extend our brand franchises and expertise to related markets.