Digital Ad Operations Coordinator
Posted: 11/7/2019 | Expires: 12/7/2019
Location: Stamford, Connecticut
Function: Operations & Strategy
Specialty: Ad Operations, Operations, Advertising
Level: Experienced (Non-Manager)
Duration: Full Time
Salary Description: competitive
As a Digital Ad Operations Coordinator, you will work as part of the Digital Ad Operations group who is responsible for the launch of all MNI Digital campaigns. The Ad Operations Coordinator is responsible for confirming that creative is to site specifications, managing the production process with vendor partners, generating and trafficking ad tags, and managing any issues that arise pertaining to campaign execution. The Digital Ad Operations group is also responsible for generating Quality/Assurance reports as campaigns go live and communicating with sites to troubleshoot technical issues and ensure a smooth campaign launch. The group works closely with creative agencies to ensure proper creative development and implementation of campaigns.
You will be responsible for communicating directly with our internal sales reps as well as their clients and will be required to be proactive and make business decisions that will affect the successful launch of their digital campaigns. The ideal candidate is self-starter with a high level of initiative.
Must be able to prioritize and work effectively and efficiently under multiple and often conflicting deadlines.
Must be able to multi-task and work under strict deadlines The position requires someone who is proactive and able to anticipate required action, when needed, for successful resolution/result.
II. Essential Job Functions
Weight %
Accountabilities, Actions and Expected Measurable Results
60%
Facilitate the communication, workflow, trafficking and quality assurance of all digital media campaigns assigned to you.
15%
Pull Quality Assurance reports to confirm launch confirmation and campaign details.
10%
Ensure that all accounts are managed in a timely fashion to meet campaign deadlines.
5%
Test and traffic creative through third-party ad servers such as Conversant and DCM.
5%
Proactively reach out to clients and Sales Reps to determine submission deadlines, manage assets and any needed revisions, etc.
Facilitate calls between creative agencies and third-party creative developers
5%
Be available to the Sales team for any general creative questions.
III. Minimum Qualifications and Job Requirements | All must be met to be considered.
Education:
Bachelors Degree in Business, Communications, Marketing or related field (and/or equivalent, relevant work experience).
Experience:
1 year minimum of Ad Operations experience.
Specific Knowledge, Skills and Abilities:
· Experience in digital advertising operations and campaign management.
· Sound strategic thinker with strong creative problem-solving abilities and analytical skills.
· Experience with various third-party ad servers such as Conversant, DCM, Flashtalking, etc.
· Aptitude and dedication to thrive in a dynamic and deadline-oriented environment.
· Demonstrated ability to be highly organized, have a strong attention to detail and the ability to work independently.
· Strong written skills.
Exceptional presentation and communication skills.
Time management, business acumen and a strong work ethic are a must.
Solid computer skills using Excel, Word, PowerPoint, Salesforce; knowledge of Nielsen, ComScore and Scarborough a plus.
Creative, compelling and persuasive communication style
Proven track record of learning new skills & products as well as thriving in a fast-paced, team-oriented environment.
Excellent organizational, multi-tasking and problem-solving skills.
Good customer service skills and professional demeanor.
Self-starter who can work independently and adapt quickly to different situations.
% Travel Required (Approximate): < 5%
MNI Targeted Media, an advertising and marketing division of Meredith Corporation, is a new breed of data-centric advertising firm that prides itself on innovative digital strategies. MNI streamlines media buying, creative messaging and analysis to generate scalable cross-platform advertising campaigns that make an impression. We believe in the power of innovation and are driven to know more and do more every day. Think you'd be a good fit for the team? Visit us at mni.com.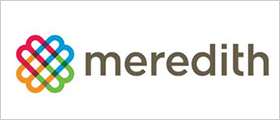 Our cornerstone is knowledge of the home, family, food and lifestyle markets. From that, we have built businesses that serve well-defined audiences, deliver the messages of advertisers, and extend our brand franchises and expertise to related markets.