SEO Content Strategist
Posted: 11/8/2019 | Expires: 12/8/2019
Location: New York City, New York (US)
Function: Marketing & Communications
Specialty: Data & Analysis, SEO & SEM
Level: Experienced (Non-Manager)
Duration: Full Time
Salary Description: Competitive salary, full benefits package and robust time off policy
The SEO Content Strategist will assist with the development and implementation of SEO strategies to grow natural search traffic for assigned sites. This position will also focus on monitoring and improving the SEO health of assigned web sites. The position will provide strategic recommendations for content planning, development and execution based on research and analytics. Effective cross-functional collaboration with audience development, product, editorial and analytics teams will be a necessity. This person will also facilitate accurate reporting and analysis of natural search performance to brand stakeholders.

II. Essential Job Functions
30% ASSIST WITH STRATEGY DEVELOPMENT AND IMPLEMENTATION
Assist with the development of SEO recommendations and best practices. Work with internal and external resources to develop sound strategic recommendations for improving natural search traffic. Participate in the implementation of SEO strategies for long and short term projects. Monitor natural search traffic and ranking trends for assigned sites, providing recommendations on increasing growth and exceeding business goals. Facilitate SEO strategy discussions and projects.

30% MONITORING AND TROUBLESHOOTING
Monitor and troubleshoot key SEO reporting metrics. Provide technical SEO recommendations and best practices related to HTML, CSS, URL structure and HTTP Response Codes. Oversee natural search traffic and ranking trends for brands as assigned, providing recommendations on increasing organic search traffic and exceeding business goals.

25% CROSS FUNCTIONAL COLLABORATION
Work closely with cross-functional brand team to identify and implement criteria to enhance reach and maximize natural search results/metrics. Will provide ongoing feedback to product team to ensure technical changes are in alignment with achieving business goals. Will develop and present trainings in SEO best practices and tools, and manage SEO documentation and tools.

15% REPORTING/ANALYTICS
Provide relevant SEO reporting and analysis, including research, tracking and trend analysis. Be able to clearly present findings to brand stakeholders in both written and oral formats. Provide content optimization recommendations by identifying gaps and recommending improvements.

III. Minimum Qualifications and Job Requirements | All must be met to be considered.

Education:
• Bachelor's Degree in related studies


Experience:
• Minimum 3 years of relevant experience in SEO strategy or e-business development.
Specific Knowledge, Skills and Abilities:

• Must have analytical skills in interpreting web analytics data, formulating conclusions, developing strategies based on analysis and experience with web analytics/technology application

• Strong presentation skills necessary.

• Ability to work well with people from different disciplines with varying degrees of technical knowledge

• Ability to multi-task within a fast-paced environment, strong communication, follow through and interpersonal skills.

• Strong knowledge of the search engine industry, industry standards, best practices, search engine ranking factors, algorithms and core SEO principals

• Experience using digital web sites, web development, front-end coding (HTML/CSS), digital marketing, SEO or SEM preferred. Proficient in using reporting tools such as Google Analytics, Google AdWords, Google Search Console, Hitwise, JIRA, Microsoft Office, Microsoft PowerPoint, etc.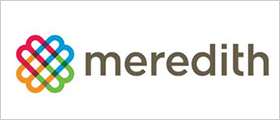 Our cornerstone is knowledge of the home, family, food and lifestyle markets. From that, we have built businesses that serve well-defined audiences, deliver the messages of advertisers, and extend our brand franchises and expertise to related markets.