Data & Insight Analyst, DK
Posted: 11/13/2019 | Expires: 12/13/2019
Location: New York, NY, New York Function: Operations & Strategy Specialty: Data & Analysis Level: Experienced (Non-Manager) Duration: Full Time Salary Description: competitive
Data & Insight Analyst - DK

Data and analytics play a crucial role in helping DK publish and position our books most effectively. DK is investing in its ability to understand its consumers; their behaviors, attitudes, needs, likes and wants.
The Analyst will identify and provide data that delivers compelling and actionable insight across all elements of the role. This data will drive decision making with the aim to drive lasting competitive advantage and bringing the voice of the consumer into DK across the global business. The specific focus will be on understanding our US audience, monitoring the national book market and our own performance comparatively, using data to help position DK's products, particularly for online sales. The analyst will be part of the global DK Analytics, Insight & Metadata team, working closely with colleagues across the DK US and UK teams as well as Penguin Random House USA.

Responsibilities:

* Understand the US data and cultural landscape, developing best in class use of DK, Penguin Random House and external US data sources.
* Understand and help develop the data and insight needs of internal stakeholders across US Sales, Marketing and Publishing departments, using data to inform, shape and evaluate publishing, brand, online, consumer, marketing and sales strategies.
* Responsible for managing a junior analyst who is primarily responsible for Amazon analytics.
* Identify opportunities to use new datasets, help shape processes to bring data into DK and aid stakeholders to incorporate learnings into strategies.
* Translate business needs into analytical products and services which can subsequently be delivered globally across DK.
* Be an active member of the Penguin Random House and Bertelsmann data and analytics communities, to include the Analytics, Insight & Metadata team. The Analyst will be the expert and champion of the US market in the areas of Market Analysis, Consumer Insights and Metadata.
* Help shape the selection & management of technology, tools and partners to drive data and analytics and build the business capability to exploit it.
* Undertake other ad hoc business intelligence reporting and analysis using a range of analytic tools.
* Innovate: Identify areas for process improvement and new solutions, devise new and meaningful ways to showcase / visualize data for maximum impact & craft tests and testing methodology to optimize learnings and performance.


You will support the Analytics, Insight and Metadata team in its three core areas of work:

Market Analysis:
* Rigorously analyze DK's US sales and set them in context of DK's global performance, identifying opportunities, and providing competitor and trend analysis.
* Develop and maintain KPIs, business intelligence tools and products to monitor DK's sales.
* Provide forecasts and benchmarking as well as preemptive or responsive recommendations.
* Undertake market deep-dives to ascertain the commercial viability of new products.
* Evaluate the impact of sales and marketing action on sales and help plan and run marketing campaigns.


Consumer Insight:
* Use a variety of datasets to produce compelling consumer insights which demonstrate current or future consumer profiles.
* Use data to help DK market and position our books to the target audiences.
* Use web analytics, segmentation and social listening tools to provide the voice of the consumer within DK and improve our understanding of our audiences.


Metadata:
* Use data and apply analytic solutions to optimize how DK positions its products and help maximize online sales.
* Monitor and identify books which would benefit from better quality metadata and provide actionable insight which increases online sales.
* Provide insight that aids business planning across channels with a core focus on Amazon.
* Champion metadata and use data to showcase the impact of good quality metadata.


Requirements:
* 2+ years' experience in consumer, product, market insight and data & analytics


Insight & Data
* Experience in data mining & visualization including building dashboards and business intelligence tools
* Knowledge of performing data cleansing and wrangling techniques as well as collating and managing different datasets

* Ability to design and build analytical models or products
* Data science skills and technical ability in analytical languages (preferably SQL, R and Python)
* Use of a variety of software / tools and analytics packages
* Experience building machine learning models and manipulating data

* Understanding of statistical and analytical techniques and how to apply them appropriately

* Ability to translate business needs into actionable insight.
* Experience in at least two of the following: Google Analytics, social listening, consumer segmentation, search optimization, marketing campaign evaluation, attribution modelling, sales analysis and forecasting, web-trend analysis, business intelligence, Amazon Advertising, machine learning,


Personal
* Adaptive communication skills: proven ability to communicate complex ideas and processes in a simplified manner to individuals less familiar with subject material
* A genuine desire to build great capabilities, strategies & tactics
* Keen analytical mind, answers the why as well as the what
* Excellent attention to detail and time management
* Strong relationship building skills, including negotiation & executive interaction
* A passion for publishing and books
* Innovative: desire to adopt new innovations and approaches
* Commercial, results driven, self-starter with a willingness to go the extra mile to get things done


Please apply using our online application process, and please include your resume and cover letter with salary requirements. Full-time employees are eligible for our comprehensive benefits program.DK is the world's leading illustrated reference publisher and part of Penguin Random House. DK publishes highly visual, photographic non-fiction for adults and children; our aim is to inform, enrich and entertain readers of all ages. DK acts as the parent company for Alpha Books, publisher of the Idiot's Guides series, Prima Games, video gaming publishers, as well as the award-winning travel publisher, Rough Guides.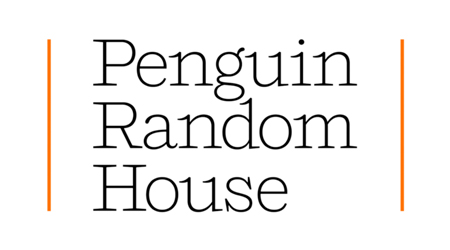 Our dedicated team of publishing professionals is committed to helping authors realize their very best work and to finding innovative ways of bringing stories and ideas to audiences worldwide.