Backlist Marketing Manager, PRHPS
Posted: 11/21/2019 | Expires: 12/21/2019
Location: New York, NY, New York Function: Marketing & Communications Specialty: Planning & Strategy Level: Experienced (Non-Manager) Duration: Full Time Salary Description: competitive
Backlist Marketing Manager, PRHPS

The Penguin Random House Publishing Services (PRHPS) group is looking for a Backlist Marketing Manager to lead day-to-day operations of marketing backlist titles for PRHPS clients. This unique role is part of a new backlist marketing initiative targeted at growing the revenues of titles clients have included in our new program.

Responsibilities:
* Implement a backlist initiative to generate revenue for client titles within PRHPS
* Be acquainted with all titles and publishers that have been placed into the distinct marketing program
* Develop and maintain relationships with outlets (Book Bub, Amazon, etc.) that can generate revenues for book titles that are not new releases
* Plan campaigns including nominating titles
* Test various approaches, analyze results, and determine optimal strategy for maximizing ROI for title marketing
* Track campaign and other marketing activities daily, including uploading campaigns to MyPlans
* Liaise with other departments at the company who have a stake in growing PRHPS backlist sales
* Run a (limited) marketing budget ensuring positive ROI on direct spend
* Assist in metadata improvement of titles including (potentially) writing copy


Desired qualities and experience:
* Minimum of 3 years of online marketing experience; experience marketing books a plus
* Revenue-oriented marketing person to grow revenues for a defined set of older publishing content
* Entrepreneurial spirit; competitive about own success and creative in business
* Proficient with Microsoft Excel analytics tools
* Experience advertising on Amazon, Facebook, and Book Bub a plus
* Experience using Amazon Vendor Central a plus
* Ability to work efficiently and effectively with multiple teams in a large company setting
* Very proficient and comfortable with current technology tools and trends


Please apply using our online application process, and please include your resume and cover letter with salary requirements. Full-time employees are eligible for our comprehensive benefits program.Penguin Random House is the leading adult and children's publishing house in North America, the United Kingdom and many other regions around the world. In publishing the best books in every genre and subject for all ages, we are committed to quality, excellence in execution, and innovation throughout the entire publishing process: editorial, design, marketing, publicity, sales, production, and distribution. Our vibrant and diverse international community of nearly 250 publishing brands and imprints include Ballantine Bantam Dell, Berkley, Clarkson Potter, Crown, DK, Doubleday, Dutton, Grosset & Dunlap, Little Golden Books, Knopf, Modern Library, Pantheon, Penguin Books, Penguin Press, Penguin Random House Audio, Penguin Young Readers, Portfolio, Puffin, Putnam, Random House, Random House Children's Books, Riverhead, Ten Speed Press, Viking, and Vintage, among others. More information can be found at http://www.penguinrandomhouse.com/.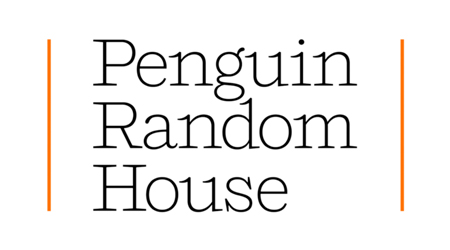 Our dedicated team of publishing professionals is committed to helping authors realize their very best work and to finding innovative ways of bringing stories and ideas to audiences worldwide.