Sr Promotions Producer
Posted: 12/13/2019 | Expires: 1/12/2020
Location: Phoenix, Arizona
Function: Production
Specialty: Operations
Level: Experienced (Non-Manager)
Duration: Full Time
Salary Description: competitive
Job Title
Sr Promotions Producer

Job Description

I. Job Summary | Major goals and objectives.

The Senior Promotions Producer for Arizona's Family CBS 5 & 3TV (Meredith Corp.) works closely with the Director of Marketing/Creative Services to carry out all aspects of on-air station promotion, news promotion, event marketing, as well as NTR projects as needed for the sales department. This position creates and executes everything from image campaigns, proof of performance and special report promos to public service announcements, long-form storytelling content when necessary and various kinds of advertising for station initiatives and client needs. The Senior Promotion Producer may also produce topicals and fills station logs when needed. In addition, this position:
Collaborates on the creation of Surprise Squad stories for Arizona's Family
Collaborates with news department to identify the best stories for promotion on KTVK and KPHO
Supports the topical producer
Works closely with graphic designers and demonstrates leadership in the Creative Services department


II. Essential Job Functions

Weight %

Accountabilities, Actions and Expected Measurable Results

10%

Writes, edits, shoots and produces station and news image campaigns.

10%

Writes, edits, shoots and produces news Targeted Special Reports promos and proof of performance spots.

40%

Collaborates on the creation, editing, writing and vetting of candidates for Surprise Squad segments

30%

Writes, edits and produces news topical promos.

10%

Other duties as assigned by leadership.

100%

III. Minimum Qualifications and Job Requirements | All must be met to be considered.

Education:

Bachelor's degree in a related field, or equivalent training and/or experience.

Experience:

3 years in creative television/ad agency environment.

Specific Knowledge, Skills and Abilities:

Must know how to write edit, shoot, and produce television and radio promotional spots.

% Travel Required (Approximate) : 15%

It is the policy of Meredith to provide equal employment opportunity (EEO) to all persons regardless of age, color, national origin, citizenship status, physical or mental disability, race, religion, creed, gender, sex, sexual orientation, gender identity and/or expression, genetic information, marital status, status with regard to public assistance, veteran status, or any other characteristic protected by federal, state or local law. In addition, Meredith will provide reasonable accommodations for qualified individuals with disabilities.

Meredith participates in the federal E-Verify program to confirm the identity and employment authorization of all newly hired employees. For further information about the E-Verify program, please click here: http://www.uscis.gov/e-verify/employees

#LMG#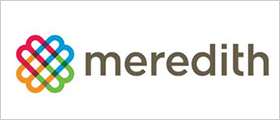 Our cornerstone is knowledge of the home, family, food and lifestyle markets. From that, we have built businesses that serve well-defined audiences, deliver the messages of advertisers, and extend our brand franchises and expertise to related markets.