Paid Media Specialist
Posted: 12/20/2019 | Expires: 1/19/2020
Location: Stamford, Connecticut
Function: Sales & Business Development
Specialty: Operations
Level: Experienced (Non-Manager)
Duration: Full Time
Salary Description: competitive
Job Summary | Major goals and objectives.The Paid Media Specialist will be responsible for planning, optimizing, implementing and analyzing paid search engine marketing campaigns and paid social media campaigns on the behalf of our clients. This role requires the ability to operate on both a strategic and tactical level, touching all aspects of the campaign life-cycle from planning to implementation to reporting and renewal. II. Essential Job FunctionsWeight % Accountabilities, Actions and Expected Measurable Results50%Manage the day-to-day search marketing and social campaigns across multiple platforms (Google, Yahoo/Bing, Facebook, Twitter, etc.)10%Develop recommendations and strategy designed to meet the goals provided in RFPs, including budget forecasting, creative insights, estimated delivery, and other relevant components10%Building and launching social campaigns in the PMD platform and search campaigns in Google AdWords/Bing Ads10%Quality control trafficking creative and ad tags using 3rd party ad server tools.10%Manage bids and budgets across campaign flights to ensure cost efficiency and fulfillmentCompile keyword lists and generate/edit ad copy and ad groups.10%Leverage tech platforms to provide specialized reporting and strategy recommendations.Stay up-to-date on latest platform changes, new channels, competitive landscape, and best practicesWork across digital departments to strategically think about paid search & social within the media mix and help teams define tactical game plans to set social strategies and SEM media plans to address client needs. 100% III. Minimum Qualifications and Job Requirements | All must be met to be considered.Education:Bachelors Degree in Business, Communications, Marketing or related field (and/or equivalent, relevant work experience). Experience:1-3 years minimum of proven experience in paid search and/or paid social media, with a demonstrated success in working with other departments to develop multi-faceted digital strategiesSpecific Knowledge, Skills and Abilities:
Experience working with industry tools (Google AdWords, Bing Ads, Google Analytics, Facebook Ads Manager, Facebook Business Manager, SnapAds, Pinterest For Business)
Up-to-date with the latest trends and best practices in paid search and paid social media
Must be a self-driven multi-tasker who's comfortable working in a fast-paced, deadline-driven environment
Must have excellent verbal and written communication skills, demonstrate a high degree of professionalism, and show strong attention to detail
Excellent analytical, organizational, project management and time management skills
% Travel Required (Approximate): < 10%MNI Targeted Media, an advertising and marketing division of Meredith Corporation, is a new breed of data-centric advertising firm that prides itself on innovative digital strategies. MNI streamlines media buying, creative messaging and analysis to generate scalable cross-platform advertising campaigns that make an impression. We believe in the power of innovation and are driven to know more and do more every day. Think you'd be a good fit for the team? Visit us at mni.com.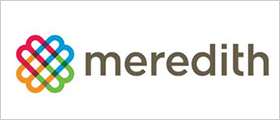 Our cornerstone is knowledge of the home, family, food and lifestyle markets. From that, we have built businesses that serve well-defined audiences, deliver the messages of advertisers, and extend our brand franchises and expertise to related markets.