Finance Manager
Posted: 12/20/2019 | Expires: 1/19/2020
Location: Stamford, Connecticut
Function: Sales & Business Development
Specialty: Operations
Level: Experienced (Non-Manager)
Duration: Full Time
Salary Description: competitive
The Finance Manager will work closely with MNI Management and Corporate Finance to manage the monthly closing process, create and support annual budgets, reforecasts and reconciliations. This position will be the lead finance support for stakeholders for product, advertising and revenue related analyses. Including expense processing and tracking, monthly sales commissions, financial modeling, T&E, ad hoc analysis, etc. Key Assignments and deliverables:
Maintain P&L & Balance Sheet
Compliance
Budgeting
Financial Modeling
Revenue and expense analysis
Liaison with corporate finance for Credit & Collections, billing, etc.
Prepare reports for Strategic Plans, providing necessary analyses.
Provide analytics to management
Manage spreadsheets for quarterly reporting by fiscal and calendar
Provide sales revenue reporting and prepare accurate sales incentive plan calculations and payments.


II. Essential Job FunctionsWeight % Accountabilities, Actions and Expected Measurable Results60%
Manage & execute monthly, quarterly & year-end general ledger closes. Prepare/submit journal entries including:

Monthly revenue recognition, billings/AR, deferrals, COGS, reclasses, accruals & eliminations

Calculate & submit sales rep commissions on a monthly basis (two divisions)
Approve, process and code all vendor invoices; resolve issues/discrepancies

Track Digital margin & serving fee overages

Approve employee T&E reports in Concur across the division
Manage balance sheet reconciliations; prepare and submit appropriate backup; clear reconciling balances as needed
Work closely with intercompany team to create and track monthly intercompany entries/allocations
Manage divisional corporate credit cards
20%
Support budget inputs & reforecasts throughout the year; manage & explain variances to actuals
Analyze divisional P&L, profitability & margins across all product offerings
Support Corporate with monthly billings & collection efforts
Support & guide departments regarding financial decisions, spending, & budgets
Support any ad hoc requests and financial modeling
Implement and maintain strong internal controls; lead internal and external audit requests
Work closely with IT team to assure financial reporting accuracy;
Support tracking of capital plans/expenditures
10%
Sales analysis and reporting
Create & maintain product pricing models
Liaison to sales managers
Support corporate on initiatives & inquiries
10%
Work closely with Corporate on internal sales initiatives and tracking
Continuous improvement on compliance and efficiencies.
Consults on alternative courses of action that reduce costs or increase revenues.
Margin and vendor analysis

III. Minimum Qualifications and Job Requirements | All must be met to be considered.Education:
Minimum Bachelor's degree in Business, Finance, or related field, or equivalent work experienceExperience:
Minimum of 5 years Financial experience preferably at a digital media company or agency. Specific Knowledge, Skills and Abilities:
Excellent critical thinking and analytical skills
Advanced MS Excel skills with the capability to organize and analyze large sets of data
Strong familiarity with Outlook, Word, PowerPoint
Experience working with Salesforce.com and Oracle preferred
Experience with managing general ledger closes and balance sheet reconcillitions
Ability to work independently; strong communication skills; detail oriented and organized; team player with excellent interpersonal skills and ability to work with key constituents
Ability to think independently, and to question people and processes.
Proactive thinker with the ability to spot opportunities for improvement and implement strategies to address
Must be highly collaborative with the ability to interact effectively with team members towards common values, goals, and objectives
Ability to prioritize multiple tasks and the flexibility to changing needs of the business
Must be highly organized with a proven process for staying on-top of deliverables
Ability to meet tight deadlines.
% Travel Required (Approximate): > 5%MNI Targeted Media, an advertising and marketing division of Meredith Corporation, is a new breed of data-centric advertising firm that prides itself on innovative digital strategies. MNI streamlines media buying, creative messaging and analysis to generate scalable cross-platform advertising campaigns that make an impression. We believe in the power of innovation and are driven to know more and do more every day. Think you'd be a good fit for the team? Visit us at mni.com.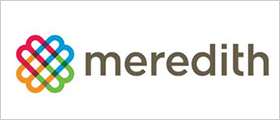 Our cornerstone is knowledge of the home, family, food and lifestyle markets. From that, we have built businesses that serve well-defined audiences, deliver the messages of advertisers, and extend our brand franchises and expertise to related markets.